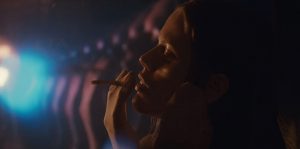 Wendy Morgan makes her feature directorial debut with Sugar Daddy, written by and starring Kelly McCormack. McCormack is Darren, a struggling musician whose dreams of creating music in a class all its own are held up by the harsh realities of the world. She's barely scraping by enough for rent, and in fact, her roommate/best friend Peter (Ishan Davé) covered for her on more than one occasion.
After getting fired from her catering job, Darren signs up to be a paid date. Now wealthy, older men such as Gordon (Colm Feore) or Jim (Nicholas Campbell) pay Darren hundreds of dollars for a few hours of her time, during which she'll attend art gallery openings or have dinner with them and nothing else. But, Darren's friends don't entirely understand this line of work, and Peter is growing increasingly jealous as he harbors feelings for her. Is this job truly helping Darren, beyond the monetary safety net, find what she wants, or is it simply destroying her social circle?
Sugar Daddy is pretty light on plot, as it just follows Darren interacting with her friends, Peter, or one of her dates, and that is all. McCormack's more interesting in exploring the main character's headspace and examining what drives someone into the girlfriend experience-lite line of work. And in that regard, the film is highly successful. Darren is a three-dimensional person with whom audiences will empathize and sympathize. Even supporting players, like Gordon, are given a great deal of depth. Without spoiling anything, fair warning: Peter is the bloody worst!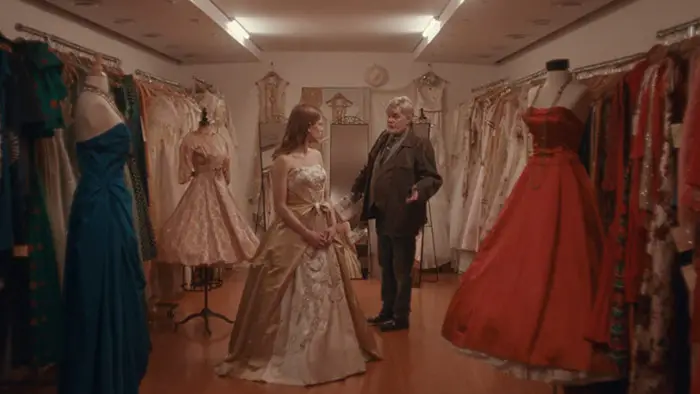 "…wealthy, older men…pay Darren hundreds of dollars for a few hours of her time…"
Morgan directs the intelligent screenplay in a stylish but never over-the-top way. Long takes are interrupted with intense close-ups of McCormack's expressive face, so the viewers understand the mental and emotional toll of the story in heartrending detail. The lighting gives the entire affair a neo-noir vibe that somehow suits the narrative at hand. It is a sumptuous-looking movie that drips with atmosphere, and more than one scene provides unexpected thrills.
Having written Sugar Daddy, it would make sense that Kelly McCormack understands the main character inside out, upside down, and standing on her hand. Well, her beautiful, fully realized performance proves that she does. This is a star-making turn that is equal parts optimistic, sweet, angry, frustrated, and confused. McCormack brilliantly switches between each emotion on a dime so that every beat feels authentic and earned.
Sugar Daddy hits the ground running, as its opening is nonlinear shots dubbed over with a conversation between Darren and her sister. It's a fascinating prologue that instantly hooks all those watching. Due to outstanding writing, stylish, dazzling direction, and a breathtaking, radiant performance from Kelly McCormack, the drama never lets the audience go and proves to be a searing examination of its young protagonist and the society she lives in.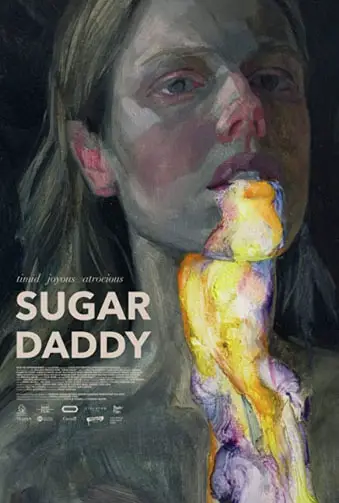 "…every beat feels authentic and earned."