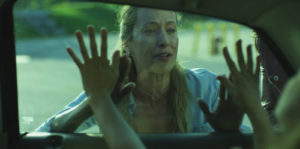 Director Hassan Hussein's Strain 100 appears to be made on a shoestring during the pandemic. Hussein and co-writer Todd Klick's story proposes that vaccines are causing people to turn into zombies, placing the characters under martial law. The nature of this film is to tap into recent events to create a compelling narrative about survival in a zombie pandemic.
The horror entry boldly turns social anxieties about the pandemic into a good, old-fashioned zombie flick. Zombies appear to always be in style, it seems. Putting the real pandemic and them together isn't entirely novel, yet the movie moves quickly. The plot is engaging enough to make viewers care about the characters.
I was rooting for the protagonist, Jesse (Jemma Dallender). Dallender carries the desperate fight for survival story arc well into a reasonably interesting time that is good for some escapism from the actual realities of the news headlines. She presents the scenario at hand in a schlock-horror manner that provides some distance between the viewer and the material.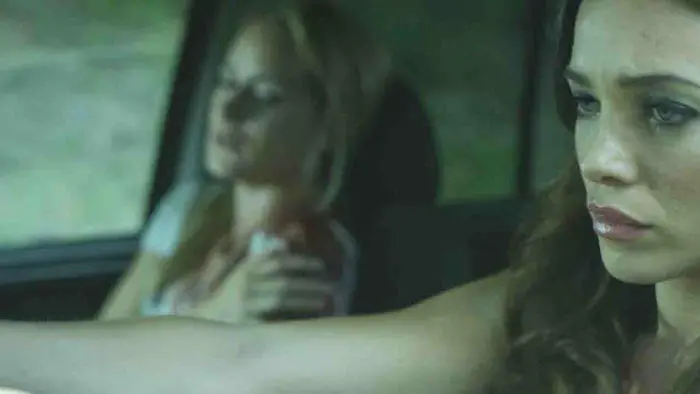 "…vaccines are causing people to turn into zombies…"
In retrospect, Strain 100 is somewhat ridiculous, but aren't many fun movies? That's part of the enjoyment factor in many a hybrid horror-apocalypse production. Despite the ever-present budgetary issues that indie filmmakers faced, there's a good time to be had. So sit back and buckle up for a raucous zombie apocalypse feature that will serve as an artifact in the future of the social anxieties of a tumultuous time turned into a good-natured horror outing.
I am by no means saying this is a classic, but I am also transfixed when I see a group of diverse characters facing a zombie threat outside a local diner like so many plot setups before. The formula works for some reason. Sure, it's riddled with cliches, and the dialogue is often forced and contrived. Still, it somehow is elevated by the performances and the decent cinematography, often combining cinema-verite tactics in utilizing simulated news broadcasts.
Strain 100 is hit-or-miss, depending on your tastes. It's yet another zombie story that hinges on ridiculous points. Still, I thought it was interesting.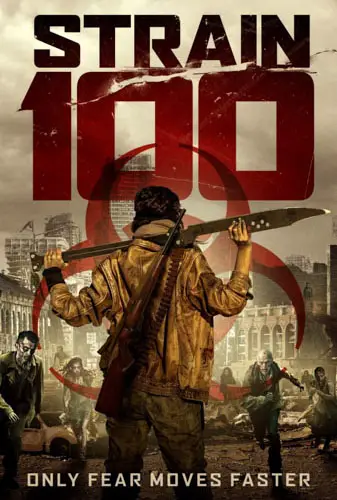 "…elevated by the performances and the decent cinematography..."