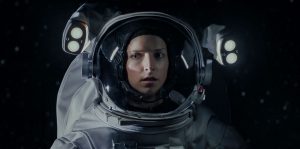 When I first saw Kendrick's name as the lead, I admit to feeling skeptical. While she's proven her acting chops in Up in the Air, Drinking Buddies, and Trolls (just kiddin'), I had trouble envisioning her as a lead in a serious science fiction film. Boy, was I wrong. The actress displays real range in a tricky role, from both a physical and psychological perspective. She capably holds her own against the great Toni Collette.
The screenplay, by Penna and Ryan Morrison, flirts with a romance between Zoe and Michael but never shoves it down our throat – their growing chemistry is utterly believable. Daniel Dae Kim once again proves that he's one of our most versatile, underrated actors. The scene where he delivers a lethal syringe to Michael is a stunner. And Shamier Anderson never resorts to cheap gimmicks to tug on your heartstrings.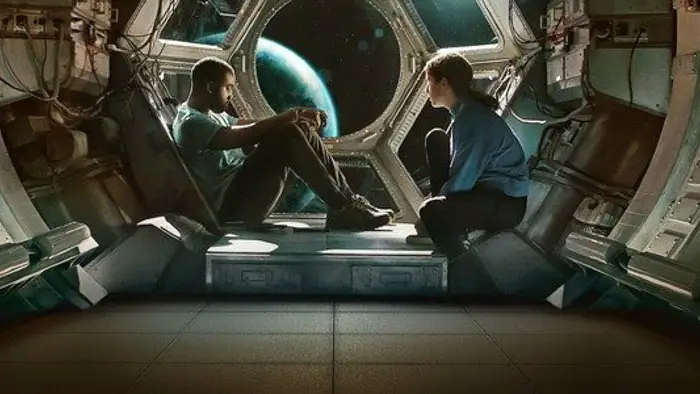 "Subtle, subversive…"
Subtle, subversive threads run through the narrative. The fact that the fourth passenger – the least suited for the job, the nuisance, the cause of the entire catastrophe – happens to be Black is surely a deliberate choice on behalf of the filmmaker, but it's never explicitly addressed. (Spoiler alert!) Zoe becomes his White Savior of sorts, sacrificing her future so that he can live to see his. On the flip side, a woman ends up resorting to a form of self-immolation to save a man, her heroic act selfless and deliberate. By introducing these controversial elements, does Penna make a thinly veiled statement about the current sociopolitical state of, well, the world? Please discuss. Your essays are due tomorrow.
Not that Stowaway really requires that much pondering. It's the awe of an endless, uncaring void juxtaposed against the emotional decisions that the crew has to make that will haunt you long after the credits roll. As the central dilemma grows larger and larger, Earth keeps spinning in the rear windows of the ship, growing smaller and smaller. We're all stowaways, in a way, on this fragile planet. Which one of us has to go to ensure the rest have enough oxygen left?
Stowaway is streaming on Netflix.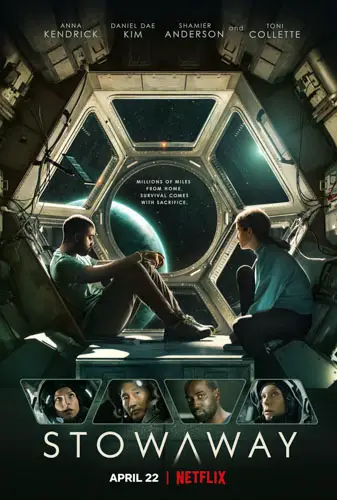 "…rivals the great set-pieces in sci-fi cinema."