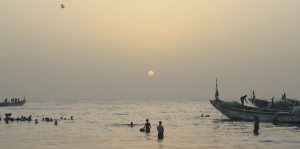 The lifeblood of Gambia is its fishing industry. In Gosia Juszczak's documentary short, Stolen Fish, he uncovers a state and corporate corruption scheme that has changed life in the economically depressed country for the worse.
Gambia's story is told through the stories of three subjects. The first is Abou, who is most knowledgeable. China has been actively investing in Gambia. In return, China is allowed to fish…more poach…off the shore. With more sophisticated boats and nets, China can catch more fish in a night than Gambian anglers can catch in a month. China converts the fish into fishmeal and exports it to the homeland for livestock feed. The result is that there is not enough fish for locals.
"…China is allowed to fish…more poach…off the shore."
Next comes Mariama, who buys the catch from the fisherman and sells it in the markets. With a dwindling supply of fish, the laws of supply and demand come into play. Mariama must either raise prices to her people or operate at a loss. Either way, this single act of poaching is decimating the Gambian economy. Pending lawsuits against the companies engaged in poaching are slow and not guaranteed to win. The country's government turns a blind eye because they need China's investment.
Lastly is Paul. With no prospects of overcoming the growing poverty, Paul attempts to emigrate anywhere in Europe. The easiest way is to be put on a cargo ship and then dropped off anywhere in the world. Paul was dumped in Libya, arrested, imprisoned for over a year, and deported back to the Gambia.
When the world won't tell your story, make a short film to do so. Director Gosia Juszczak does a great job telling this story of a people caught between a rock and a hard place. Juszczak also shines a light on the global immigration crisis. Stolen Fish is illuminating and, at thirty minutes, gets right to the point. Message received.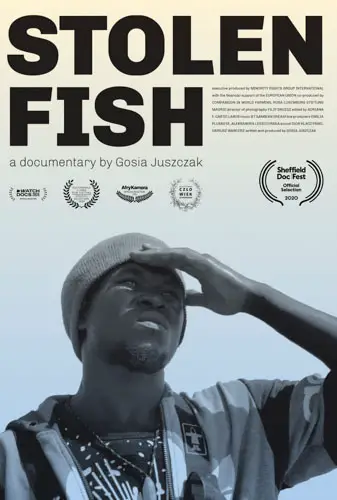 "…Juszczak does a great job telling this story..."