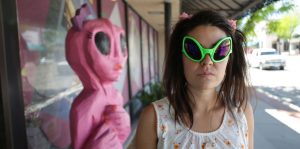 A man wakes up in a vacant lot in a foreign country, naked and surrounded by ill-fitting clothes. A hitchhiking poet is picked up by two women in matching white dresses, who ride the line between eccentric and completely nuts—we're talking pistachio-level nuts. A child-like twenty-something travels along the Southwest, looking for the aliens she already believes have contacted her. These are just a handful of the stray dogs who make up States, written and directed by Zach Gayne.
Stories of this sort sometimes overlap, but mostly chase their tail. It all comes together to create a road movie that banks on dialogue and characters but doesn't have the necessary follow-through. The dialogue is mostly uninteresting, sort of like Richard Linklater's unironic dorm-room philosophy at its worst.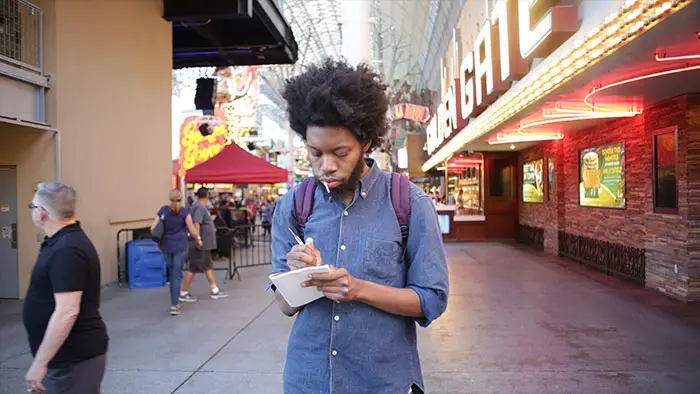 "A hitchhiking poet is picked up by two women in matching white dresses…"
As far as the characters go, it varies. There's a sequence featuring a Hollywood tour guide that has a certain goofball energy to it. And there's a slightly infectious whimsy to the woman's story of searching for extraterrestrial contact like a girl who runs away from home to locate the North Pole and meet Santa.
Other characters don't have so much going for them. The saga of the poet and the cult ladies never finds its footing. Though the cult ladies prove to be appropriately weird in a way that's both fun and progressively unsettling. Gayne tries to work in some family drama and turn the whole thing into a psychedelic spirit journey, like when Johnny Cash was that coyote on The Simpsons.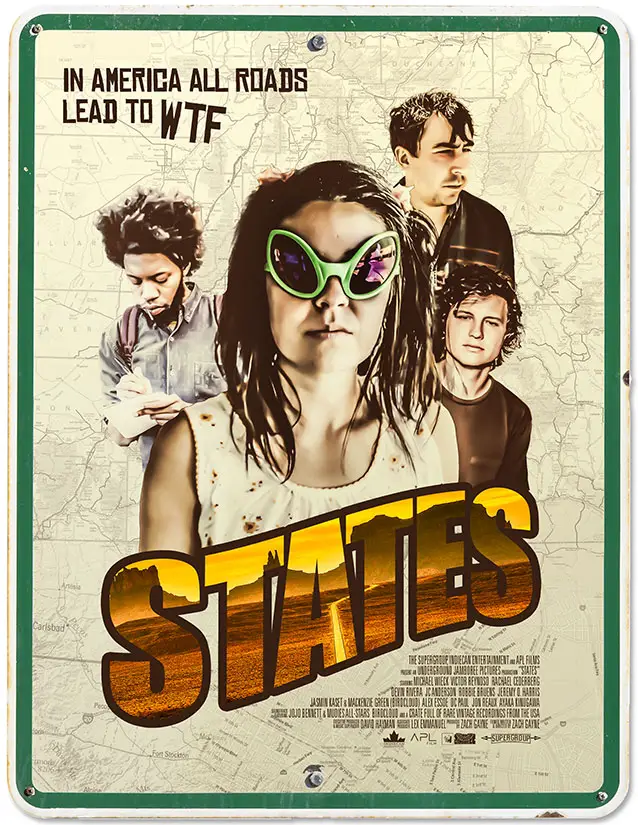 "…like sitting in a car with a broken radio that abruptly changes channels every three minutes..."