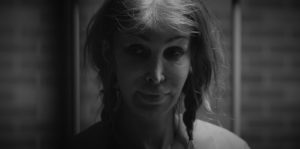 The great American tradition of New York underground cinema shines on in writer/director Mars Roberge's striking feature Stars. Adapted from the play by Doron Braunshtein, the movie follows the toil of a group of homeless women staying in a shelter in the Bowery. To alleviate their misery, the women have all adopted the names of famous female celebrities. They pretend to be glamorous as they scrape across the concrete.
Lauren Hutton (Eva Dorrepaal) goes on and on over fabricated memories of dancing with Warhol in Studio 54. Martha Stewart (Meredith Binder) is constantly obsessively cleaning the shelter. Oprah Winfrey (Rah Digga) is a drunk who spends all her change at the bodega, buying lottery tickets from Ralph (Spookey Ruben). Madonna (Miley Rose) sings on the streets, hoping to be discovered as she sells sex for crack and heroin. Bianca Jagger (Debra Haden) is actually an undercover police commander who is trying to clean up the lower east side. She nestles amongst the crack w****s while secretly giving orders to patrolmen Marty (John McDermott) and Josh (David Booker).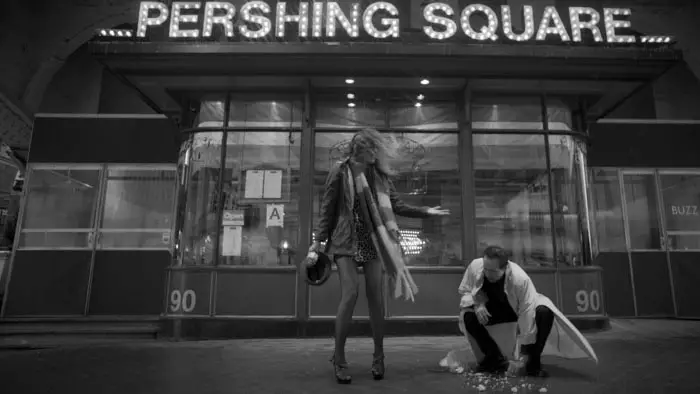 "To alleviate their misery, the women have all adopted the names of famous female celebrities."
The women are pestered regularly by Juliette, a.k.a. Lucifer (Sophia Lamar), who steals from everybody when she isn't shooting drugs. As is the case with living on a knife's edge, they keep getting cut until someone is sliced so badly they don't get back up. As the group goes further under, the lights from the stars fade further.
Stars is an amazing throwback to the New York indie film scene of the 1980s. Fans of the Cinema of Transgression, as well as the early films of Jarmusch and Borden, will recognize the flavor being recreated. A good deal of the credit for this belongs to the director of photography Cody Stauffer. Stauffer's stunning black-and-white camerawork captures the unique texture of Manhattan with its combination of grit and glory. Many dialogue shots of the characters feature the city's iconic scenery perfectly framed in the background.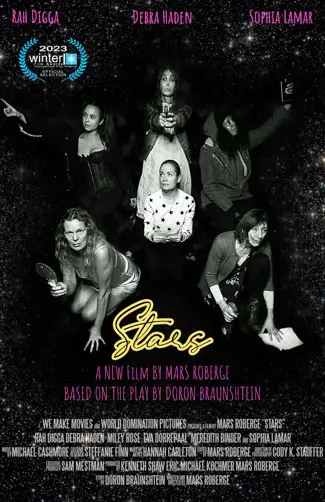 "…will bring back memories of drinking malt liquor out of a bag in Tompkins Square Park..."