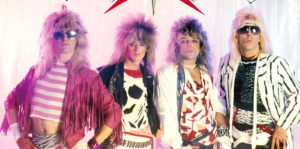 NOW ON DVD! Further proof that precious metal is waiting to be found buried deep in yesterday is on display in director Marco D'Auria's excellent rock doc Standing on the Firing Line: The Story of Mystique. It tells the story of the titular Mystique, an obscure Canadian metal band from the 1980s who teetered on the brink of breaking out but never did. Decades after disbanding, they are now regarded as pioneers of progressive metal, and their only vinyl EP is now worth hundreds of dollars.
After splitting from the metal band Orion, singer Raymond D'Auria and drummer John Davies formed Mystique and then recruited Dave Dragos on guitar and Mark Arbour on bass. Then the band added Victor Barriera on keyboards, an unusual move that added a prog rock flavor to their music others didn't have. Mystique also had a dark tone to their ballads, resulting in dirges with balls instead of spandex syrup. After hearing them play, Ted Smirnlos borrowed money from his parents to start Torch Records. Smirnlos would produce Mystique's 1985 EP Black Rider, for which he wrote the song "Wake Up Screaming." One thousand vinyl copies were pressed and sold mostly around Hamilton, Ontario, and its surrounding towns.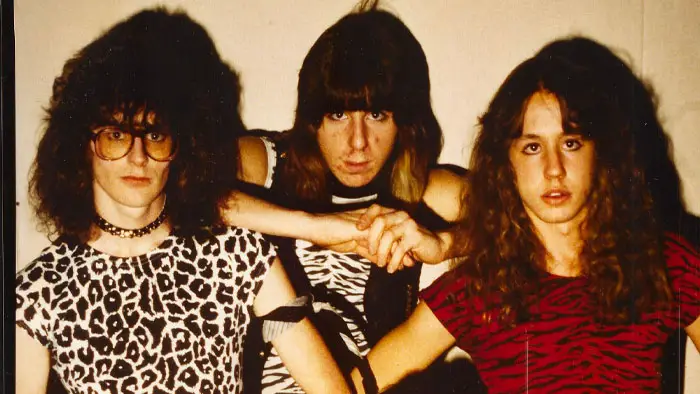 "…an obscure Canadian metal band from the 1980s who teetered on the brink of breaking out…"
Standing on the Firing Line follows the line-up change after a brutal Canadian Tour where Elektra Records flies Mystique to Paris to record a demo with a new guitarist, Eric Nicolas. Nicholas also updated the Mystique logo from cool barbarian style to ultra-chrome gleaming sword letters. The band also adopted a glam metal look that sold a lot of posters but clashed with their razor-edged fantasy sound. D'Auria, Davies, Barriera, and later bassist Ian Mcewan all provide interviews. Also interviewed is Joe Notarianni, sound engineer on the Black Rider EP, as well as Steve Berberovic, a Hamilton musician and Mystique fan. Martin Popoff, music journalist, and author, also weighs in on Mystique's place in the long history of all that is metal.
The film is, first and foremost, the neon tombstone for a band whose talent was bigger than their recognition. Everyone is refreshingly not bitter, looking back with appreciation for what was done instead of anger over what wasn't. Also, it is fascinating to see a 1980s-set metal documentary where there is no mention of anyone going south on all the drugs they were being provided. Mystique was barely able to get fed with food. There are stories of sardine cans and a jar of peanut butter to pass around while sleeping on floors with roaches. These are the commonplace band stories we never hear about in these films where we watch stars get beat up by their success. We need more stories like this, as these are the stories of thousands of bands who keep at it despite the world not noticing.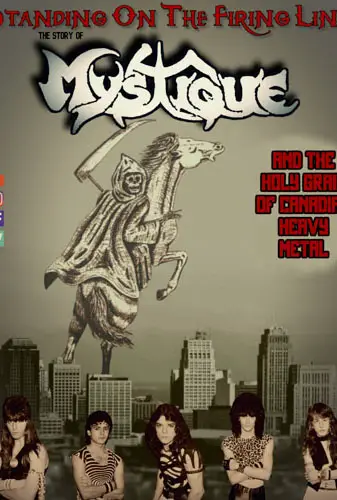 "…a testament to sticking with your original vision..."