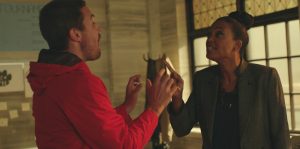 HOLLYSHORTS 2020 FILM FESTIVAL REVIEW! Speech & Debate tells the story of two overzealous and irrational high school debate coaches. Gil Watercress (Stephen Amell) is the coach at Cedar Point Preparatory School, where his father and grandfather had coached before. Dr. Kandice Erisha Lewis (Aisha Tyler) is the head of the art department at Cypress Hill High School, and the two mix like oil and water. As they prepare for the upcoming debate, they are at each other's throats to ensure their respective teams' success, which is nothing new for these eccentric individuals. However, with Cedar Point newcomer Jessica Jenkins (Genevieve Buechner) in the picture, things are about to become more twisted than ever. Who will be crowned the victor?
Both Amell and Tyler have found immense success in Hollywood, which makes seeing them in a low-budget, indie film such as Speech & Debate both surprising and incredible. These two stars, whose paths have never crossed onscreen up to this point, and have established themselves in very different realms of the entertainment industry, appear as if they have known each other forever. The chemistry present between both Amell and Tyler is uncanny and truly brilliant. The two seamlessly feed off one another and create this purposefully awkward vibe surrounding them and the other characters.
There are moments where both actors are asked to be outlandish, making them appear absurd, immature, and out of control. Then, at the drop of a hat, they are expected to turn that off and digress into these levelheaded coaches for the children on their respective teams. Speech & Debate sees the two asked to make spur of the moment adjustments that may be difficult for some, but not for them.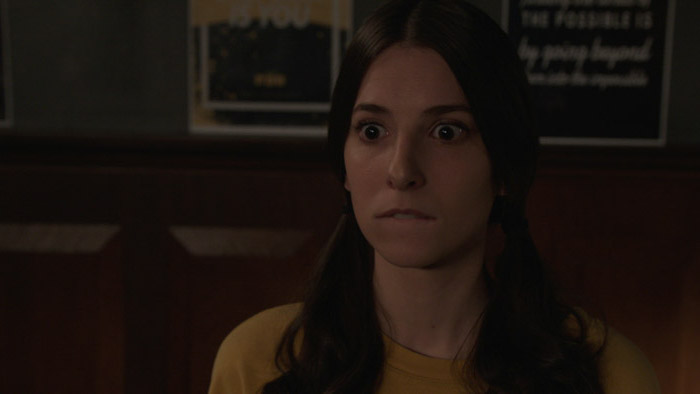 "…[Gil and Kandice] are at each other's throats to ensure their respective teams' success…"
There are moments throughout Speech & Debate that had me thinking, "I couldn't care less about this story." While that seems a bit harsh, it feels as if these are the intentions of director Cassandra Jean Amell and writer Kamen Edwards. While there are times throughout the film that viewers appreciate the story, the new two leads are front and center throughout, making them the real reason anyone would be interested in watching Speech & Debate. The two are incredibly talented and are capable of creating both scenes of chaos and genuineness. As the narrative unfolds and the two leads force themselves to the front of the movie, viewers have no choice but to fall in love with the characters, even in their most villainous moments.
Much of Speech & Debate feels like the plot is meant to simply supplement the performances of Amell and Tyler rather than be the driving force behind the film's success. Both are brilliantly dominant and overbearing, swinging viewers from states of shock to moments of humorous bliss. The casting of Speech & Debate is beyond perfect, and the short comedy is poised to find immense success thanks to the brilliance of the two leads.
Speech & Debate screened at the 2020 Hollyshorts Film Festival.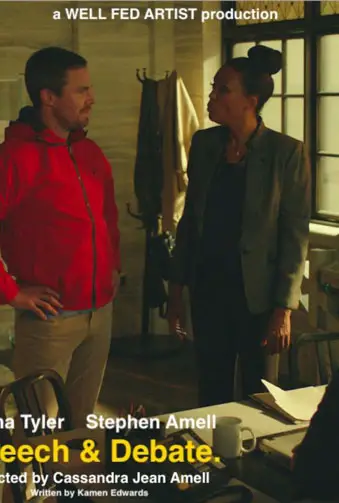 "…the chemistry present between both Amell and Tyler is uncanny and truly brilliant."