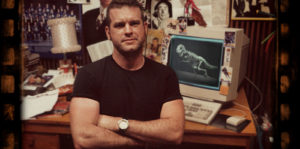 SXSW FILM FESTIVAL 2022 REVIEW! Scott Leberecht's documentary Spaz is about Steve 'Spaz' Williams, an unheralded special effects wunderkind. However, he's also a headstrong, outspoken alcoholic who unceremoniously burns the bridges others have offered him. Throughout the movie, the director wisely lets Spaz speak for himself, so audiences understand his thought process while never totally defending him.
After graduating college, Spaz went to work at the software company Alias. Through his contacts there, the computer animator got a job at Industrial Light & Magic. During his time there, Spaz worked on such classics as The Abyss and Terminator 2: Judgment Day. Immediately after the much-praised James Cameron sequel, Spaz and his team were offered the opportunity to work on Jurassic Park. Infamously, while working on the production, Spaz was told that computer-generated imagery would only be used for the really wide shots, when the various dinosaurs would be comparatively small. But, being the go-getter and future-thinking guy he is, Spaz created a wire-frame of a tyrannosaurus rex, and the rest is cinematic history… for the people at the top of the food chain, that is.
See, once the accolades and love for Jurassic Park and its effects started pouring in, Spaz and others lower on the rung weren't thanked, mentioned, or really acknowledged. These left a bad taste in Spaz's mouth and set him down a bitter path. After Spawn and the disastrous reception of his only directorial effort, Disney's The Wild, the artist began to focus on commercials. This dovetails with the collapse of the man's personal life and a further slide to the bottom of bottles and wall-to-wall empty cans.
"…Spaz and others lower on the rung weren't thanked, mentioned, or really acknowledged."
What makes Spaz so fascinating is how candid the main subject is about his faults. Steve 'Spaz' Williams does not blame anyone for his slow descent downward except himself. Interviews with friends, colleagues, ex-wives and his daughter provide plenty of context about his artistry, personality, emotional state, and battles. Robert Patrick is on hand and proves to be a wealth of interesting information about the titular subject's work ethic and advanced ideas on how to create the effects; they clicked right away. Jamie Hyneman is friends with Spaz and does an excellent job helping everyone watching understand his current mood.
The film doesn't do much to change the traditional talking head intercut with archival footage format associated with documentaries. However, Leberecht edits the entire thing flawlessly. As such, audiences feel deep empathy for the slighted, intelligent young man as soo many others claim his idea. It also means when the more weighty moments hit, their full impact is felt. Spaz's daughter extensively doles out personal, emotional anecdotes that reflect the struggle of viewers trying to root for and empathize with a man who is clearly his own worst enemy.
Spaz does not break any ground in terms of style and technique. However, the main subject is fascinating all on his own, and his story is equally as compelling. The good, the bad, and the ugly are presented here for everyone to consider and draw their own conclusions about Spaz's work and temperament.
Spaz screened at the 2022 SXSW Film Festival.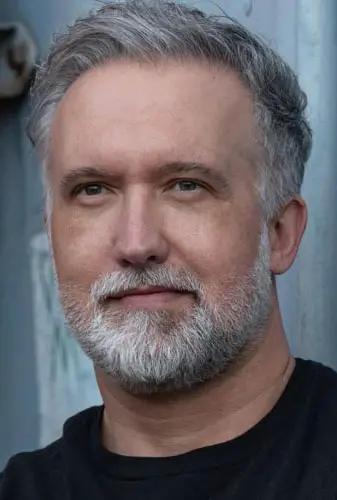 "…Leberecht edits the entire thing flawlessly."