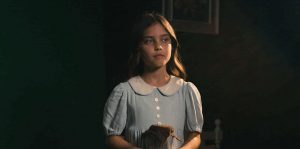 The Soul Collector tells the story of a reluctant family formed in a tragedy that comes into contact with a soul collecting handyman as they move into their ancestral South African mansion. This film features a truly brilliant performance by Tshamano Sebe as Lazarus, the titular spirit accumulator. The film is well-written, well shot, and it delivers a few effective scares here and there. Still, there are also a few telling signs making the film's low budget painfully apparent, especially some of the film's sillier special effects and more bombastic sequences. With that said, I had fun with this film, and again I cannot praise Tshamano Sebe's acting enough. His mannerisms and especially his voice can go from warm and inviting to downright menacing faster than the blink of an eye. There was a subplot featuring a group of neighboring villagers that didn't work for me. It just felt out of place, and it distracted me from the heart and soul of the story, which is a man and his internal conflict. Aside from that, The Soul Collector is an interesting movie that I'd recommend to someone who's in the mood for a more serious spooky story with a fantastic lead.
The film begins with William, Sarah, and little Mary (played by Garth Breytenbach, Inge Beckmann, and Keita Luna respectively) as they arrive at the house that was left to them by William's recently deceased Father. Mary's parents were killed, so William and Sarah have decided to take her in as their own, much to Sarah's visible annoyance. Soon, they meet Lazarus, a man claiming to have worked for William's father for many years. We learn that Lazarus has a secret; he must collect souls for his undead daughter to consume. His friendly nature quickly wins over William and especially Mary, but Sarah is mistrusting and cold towards Lazarus. Meanwhile, the villagers Lazarus once belonged to a lifetime ago are obsessed with killing Lazarus, who they now believe has become a demon. All of this eventually culminates in a climax that unfortunately left me very underwhelmed. I was not impressed at all with the way the film ended. It felt cheap, and a bit irritating, but the rest of the film, villager subplot aside, was quite solid until that point.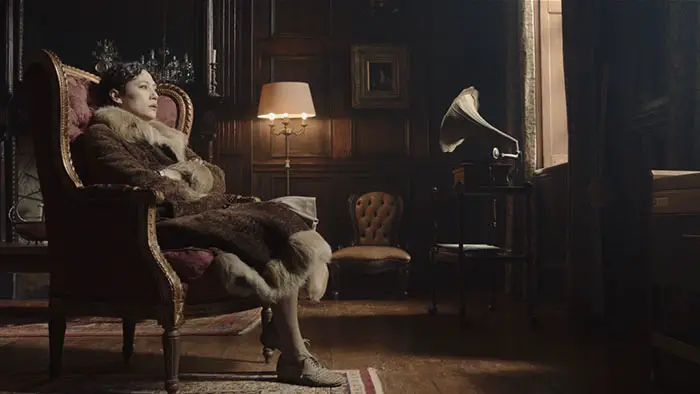 "…a reluctant family formed in a tragedy comes into contact with a soul collecting handyman…"
The character of Lazarus is not a typical horror villain. He's far more complex and layered. His reasoning behind the heinous acts he performs is entirely understandable. Tshamano Sebe is by far the best thing about the film, and I'd love to see him in more mainstream stuff someday soon. His scenes with Keita Luna showed vulnerability and pain that was incredibly palpable. Keita Luna had a few scenes where her acting came off as weak and stilted, but for the most part, she did a decent job, and at her young age, I can see her getting better with each role she ends up taking. She's just not quite there yet. Garth Breytenbach plays the character of William as someone who is a bit in over their head. He's dealing with the loss of his father, his new family dynamic, and the resentment put out by his wife that comes with it. His acting is strong and believable, and I really liked the character quite a bit. Inge Beckmann played the role of Sarah with a strange, almost malevolent coldness to her. I feel like that was the script's intention and less so the actor's fault, but I wish it would have been dialed back, and we could have seen a scene or two with something growing between Mary and Sarah. The pregnancy subplot kind of comes out of nowhere, but I won't lament it too much since it ties into the ending.
This film could have been something great, but with an unsatisfying ending and a couple of subplots that felt like they didn't fit, it gets knocked down to just being entertaining. Sebe really knocked it out of the park with his acting. He does exciting things with an already well-written character. If you're in the mood for some great character acting, give The Soul Collector a watch. There's a lot here that's worth checking out, and that far outweighs the issues I had with it.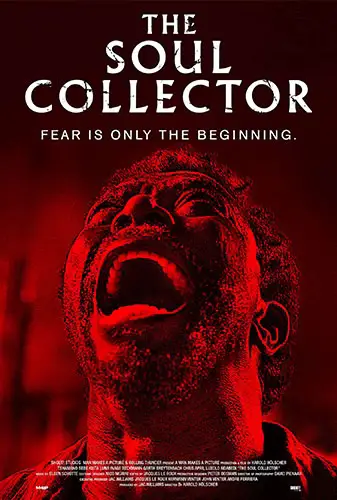 "…Tshamano Sebe is by far the best thing about the film..."