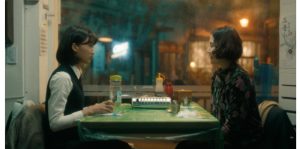 SXSW FILM FESTIVAL 2021 REVIEW! Hannah Bang's sophomore short film, Soak, follows 16-year-old Yeonsoo (Do Eun Lee) as she tries to come to terms with her mother, Mina (Chaewon Kim), leaving her father without a word. But Mina is still a good mother or wants to be, so she contacts Yeonsoo to meet up at a spa or get dinner and other such activities.
Mina swears her daughter to secrecy, so Yeonsoo's father is worried about where she is and what she's doing. While Yeonsoo and Mina's relationship seems to be on the mend, an unexpected detour in her mother's future causes Yeonsoo to question what she really wants and her mother's true motivations.
Do Eun Lee and Chaewon Kim are dynamite, sharing a bond that seems to have been forged throughout the years. This makes the characters' dynamic together believable and touching as soon as they appear on screen. Given the 16-minute runtime, instantly buying the actors as parent and child is tantamount to the success of Soak. Luckily, their chemistry is strong, and they are believable as a fractured family unit.
Individually each actor brings as much to the table as they do together. Lee's wide eyes and expressive face serve her well throughout the story. During an intense dinner scene, the camera pans to her face as Mina's talking, and it is obvious she is absorbing everything being said while not entirely sure how to feel about it. It is a brilliant bit of acting from the young woman. Kim is also fantastic. When the two are sitting in a room, eating some food, and laughing at a TV show, she looks over at her on-screen daughter and just smiles at this little moment, knowing that no matter what, Mina will always love Yeonsoo. It is a tender look that only lasts for a second but packs quite the emotional wallop.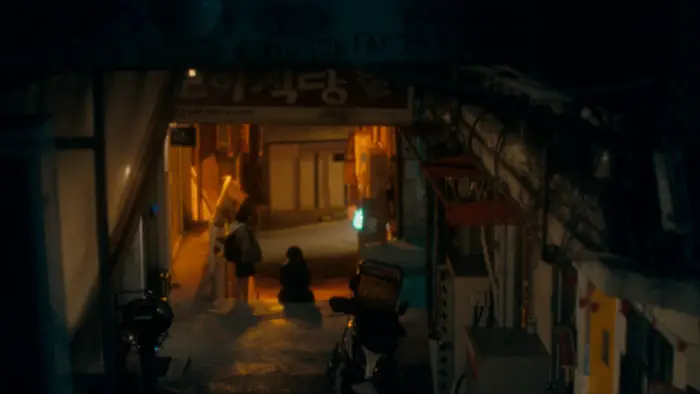 "… Yeonsoo…tries to come to terms with her mother…leaving her father without a word."
As a writer, Bang efficiently sets up the characters and their motivations. The reason Mina flees the coop is never downright stated, only inferred, and the drama feels much more authentic because of it. Why and how could Yeonsoo know that about what her mom is thinking? Each furtive meet-up is filled with both an underlying sorrow and hopeful optimism for the mother and daughter to forge a new, stronger bond.
Directing-wise, she proves to be stylish but not too flashy or over-the-top. The lighting is intense throughout, mirroring the strong feelings of the two leads. Long takes are punctuated by seamless edits that move the story forward through time without breaking the enchanting spell Soak puts the audience under.
Soak does have one minor issue, which is its brevity… and that isn't even a real problem. Viewers will be so taken with these characters and this story that to leave them after less than 20-minutes is such sad sorrow. There is so much more than Hannah Bang can explore with these characters and this scenario. But, on the flip side, a film leaving an audience wanting more, in a good way, is the best problem to have.
Writer-director Hannah Bang knocks it out of the park with Soak. The two leads are remarkable, the directing and lighting are strong, and the story is engrossing. Aside from wanting to spend more time with these characters because they are so empathetic, what more can one want from a short film?
Soak screened at the 2021 SXSW Film Festival.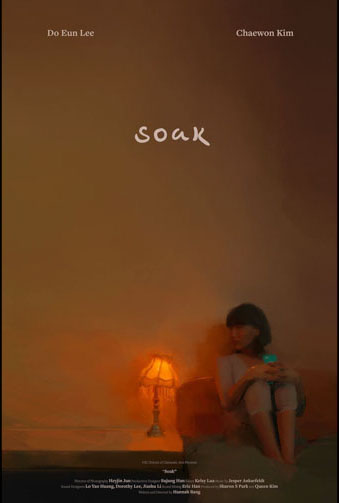 "…the two leads are remarkable, the directing and lighting are strong, and the story is engrossing."