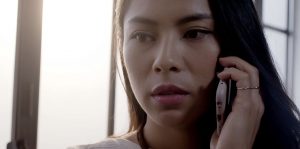 What was it like to be stranded in Wuhan, China, during those first few terrifying hours of the COVID-19 pandemic? How must it have felt to be in the midst of a developing crisis with little information and no clear indication of what was transpiring? How does it feel to be so utterly and completely alone?
The short film Shut Off, based on the short story by writer-director Thomas J Elliott and producer Harry Pang, imagines one man's experience as he wakes up one morning to find himself in a burgeoning nightmare. On his last day of a business trip in Wuhan, China, workaholic Christian (Jacky Lei) turns on the news and watches as the newscasters discuss the rapidly spreading novel coronavirus. As if seeking confirmation, Christian glances at his phone only to find a notification that his flight has been canceled.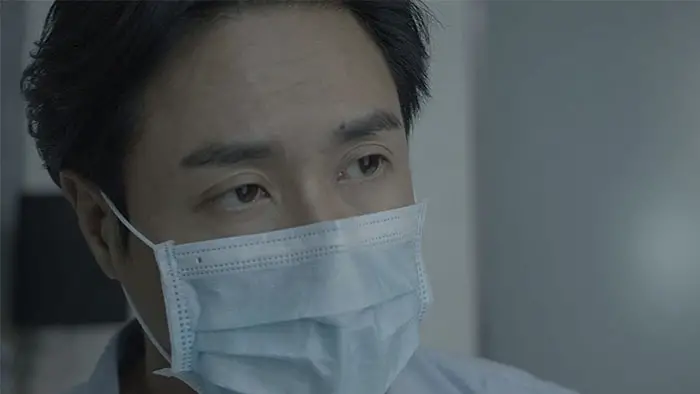 "…Christian glances at his phone only to find a notification that his flight has been canceled."
Shortly after that, Christian receives the first of three notes from the hotel management slipped underneath his hotel room door. This brief communiqué instructs all guests to remain in their rooms and not leave the hotel premises until further notice. At this point, Christian appears more frustrated due to the inconvenience than outright scared. He phones his mother (Camy Ting) and advises her that he is unable to take her to a doctor's appointment later that day, but will make alternative plans. As a last resort, he rings his estranged wife, Isabel (Franchesca Wong), who begrudgingly agrees to shuttle her mother-in-law to her appointment.
In the meantime, the missives from the hotel are becoming increasingly dire. Following a knock at his hotel room door, Christian opens the door to find a facemask and bottle of sanitizer, compliments of the hotel. Eventually, on the third notice, Christian is instructed to stay put in the hotel for two weeks. If at the end of that time frame, he is asymptomatic, he will be allowed to leave. Christian must immediately reconcile his new short-term reality with the grim possibility that he may never leave his hotel room again.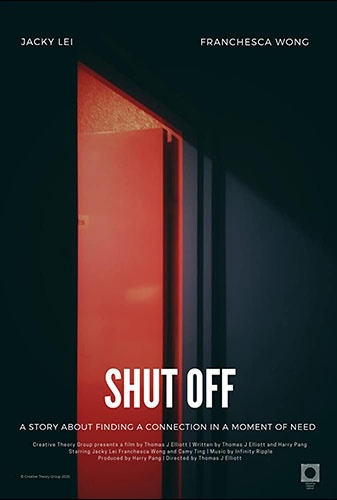 "…the movie underscores the elusiveness of the illness."