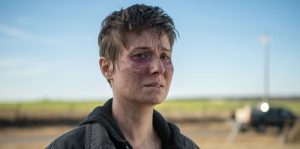 Erwin Schrödinger's famous experiment in quantum mechanics may have involved the sacrifice of an innocent feline, but at least his cat was lucky enough to be hypothetical. Not so with the orange tabby in the opening sequence of writer/director Jacob Leighton Burns' horrific sci-fi thriller Shifter, who is entirely real.
The film's protagonist is a withdrawn but brilliant amateur scientist named Theresa (Nicole Fancher), who's cobbled together a time machine out of spare parts in the barn behind her late father's farmhouse. When it finally comes time to see if her creation works, Theresa's furry companion Bernard becomes her unwitting test subject.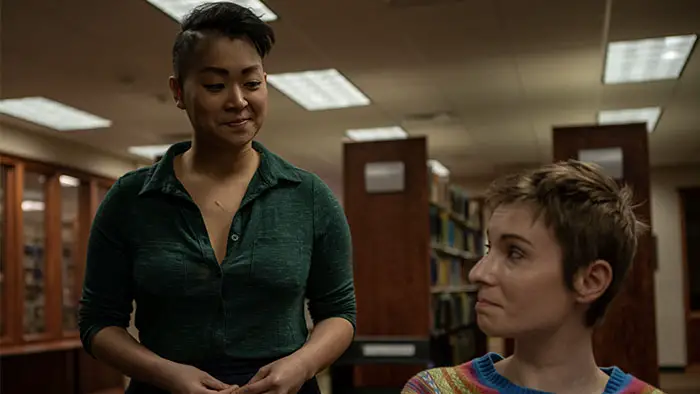 "…sending her back in time a couple of hours to observe and manipulate her past self's behavior…"
Fortunately, Bernard survives his initial trip through the time stream – perhaps because his molecules are just that cohesive, or because Theresa is just that smart. Shifter is both of those things, a sturdily crafted and often clever indie effort centered on an idiosyncratic but highly sympathetic character that you can't help but feel for, even if she is a little irresponsible as a pet owner.
 The film takes an unusual approach to familiar time-travel material by, er, shifting its attention somewhat away from the convoluted paradoxes and cause-and-effect complications that this sci-fi sub-genre tends to focus on (Nacho Vigalondo's brilliant Timecrimes comes to mind). Shifter, in contrast, is more interested in considering the physical effects of time travel on the human (and feline) body. 
Theresa, friendless and stuck in a mundane industrial job, sees the apparently successful experiment with her cat as proof that her secret contraption is safe. And so, fed up after a disastrous date with a college acquaintance, she decides to throw caution to the wind and steps into the time machine herself. Her experiment, too, seems to go according to plan, sending her back in time a couple of hours to observe and manipulate her past self's behavior (a la Primer) until she completes her time loop.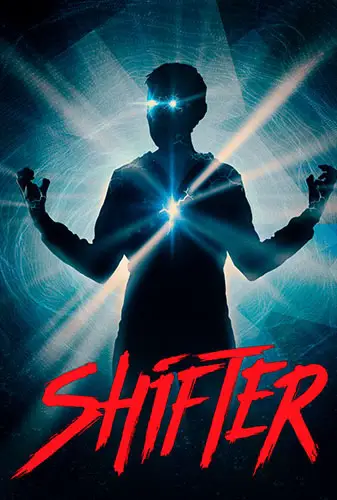 "…an agonizing cautionary tale about the perils of messing with the natural laws of the universe."