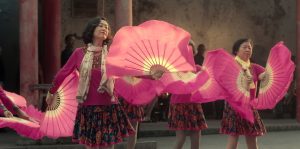 One of the biggest problems in modern-day China is its sexism – specifically, the centuries-old belief that women should get married rather than pursue a career. In an illustration of just how ingrained this belief is, Chinese officials have even created a special term to denigrate unmarried women who're older than 27: sheng nu. Literally translated, the term means "leftover woman," a painfully direct illustration of the subordinate role that women play in traditional Chinese culture.
The story of one such sheng nu is at the center of Send Me to the Clouds, the first film from female director Teng Congcong. Shengnan (Yao Chen) – a name that tellingly means "prosperous man" – is a female journalist who learns that she has ovarian cancer. In an attempt to get money to pay for chemotherapy, she agrees to ghostwrite a biography of an aging painter (Yang Xinming).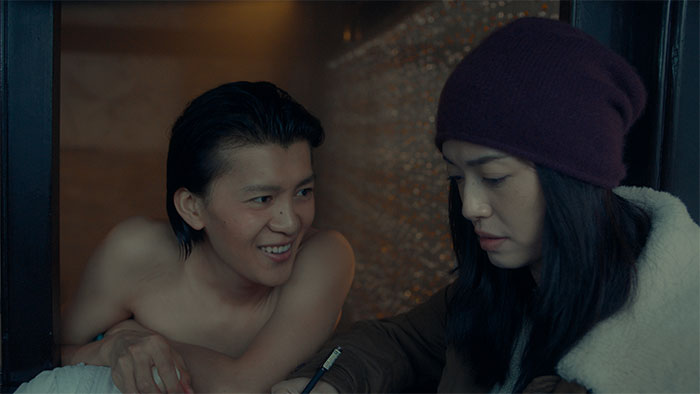 "…to get money to pay for chemotherapy, she agrees to ghostwrite a biography of an aging painter…"
Quickly, however, we realize that Shengnan's cancer is just a physical manifestation of a deeper spiritual malaise. Teng depicts China as a cutthroat environment that suffers from in-your-face materialism and rampant corruption. The only things that most of the secondary characters care about are getting rich and making connections. And as a frustrated writer, Teng can hardly say that she's had a fulfilling life by comparison.
In general, Send Me to the Clouds plays like a more narratively accessible version of Jia Zhangke's Still Life. Like Jia, Teng meditates on the consequences of China's rapid economic growth, arguing that such growth has created a merely surface form of prosperity. Teng also shares Jia's fondness for long takes and slow camera movements, which illustrate how lost Shengnan feels in the face of an illness that could end her life.
"…Teng deserves recognition for her willingness to engage in social criticism."