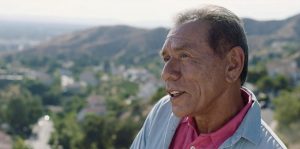 It just so happens that about a week, or so, before watching Rolling Thunder, I had watched Brutal Massacre: A Comedy. The latter, directed by Stevan Mena, is a behind-the-scenes look at the humorously troubled production of an independent horror film. It's an amusing little film, with some dedicated performances and a fantastic ending. What does any of this have to do with Peter Curtis Pardini's latest comedy?
Well, Rolling Thunder, which should not be confused with the Martin Scorsese documentary nor the 1977 William Devane thriller (one of Tarantino's favorite films as it just so happens), follows the tumultuous shooting of a big-budget short film. Benny Blake (Jake Thomas Armbruster) is charming, though somewhat inarticulate, young man harboring big dreams. Through a chance encounter with Wes Studi, Benny gets the chance to make his dream a reality.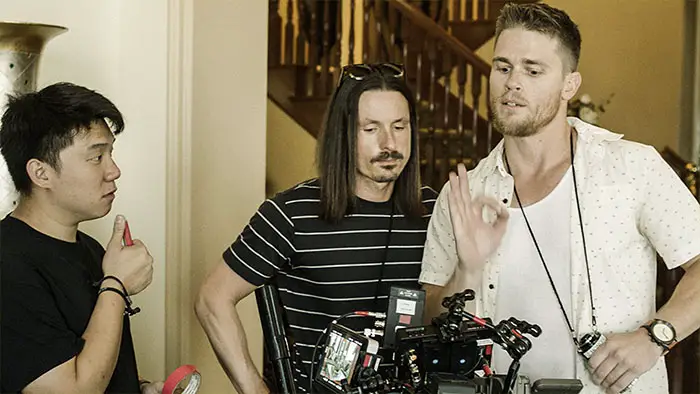 "…Benny Blake's dreams, are poised to derail before really getting underway."
Blake's short is a family drama, about a simple meet up between a father and daughter, and her significant other. Behind the scenes, though, everything that can go wrong seems to be doing so. Wes Studi is confused, as he believed that he and Blake would be co-directing, though Blake, through a misunderstanding, thought the famed actor wanted to be the art direction and production designer. Upon learning of the gaffe, lead actor Joe Mantegna starts to have second thoughts about the movie.
It does not help that to use the palatial estate they are shooting on, the owner of the house is one of the main supporting characters, and most of the crew have no idea what the director wants them to do. This confusion, coupled with the band Chicago, who also got roped into the movie, running very late, means that the short film, so Benny Blake's dreams, are poised to derail before really getting underway.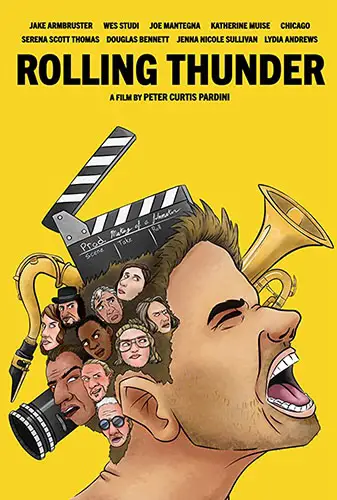 "…track down Brutal Massacre instead."