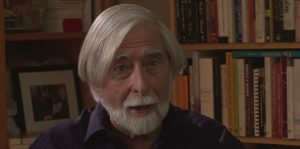 Directors Brogan De Paor and Julie M. Thompson chronicle the defining career of journalist Robert Scheer in Robert Scheer: Above The Fold. The documentary almost solely focuses on the esteemed reporter's work, with few glances at his upbringing or personal life. As such, anyone looking for a full-blown biography will be left wanting. However, if a viewer wants to hear firsthand the toll it takes to speak the truth, and one's mind, publicity, and goodwill be damned, then they are in for a most informative ride.
Born in 1936, Scheer's mother was Jewish and his father German, so one can imagine what must've been like for him. However, his parents instilled a strict moral code that favored seeking the truth and getting it out there for the world to know. As such, throughout his journalism, that has been what Scheer has done. From the founding of Ramparts in 1962 to working at the Los Angeles Times for nearly two decades and from Truthdig to his time as part of a widely loved political talk show, he has brought that same moral compass to it all.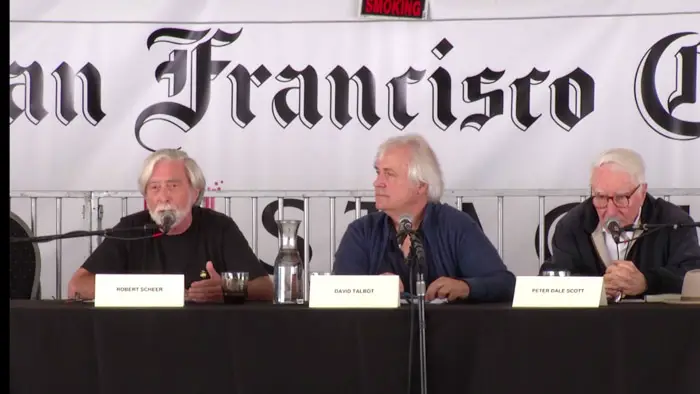 "…the defining career of journalist Robert Scheer…"
Robert Scheer: Above The Fold does suffer from not explaining much about the man. Scheer's wife, Narda Zacchino, is featured prominently, but aside from a throwaway line about them both working at the Times, there is no time devoted to their relationship at all. As such, attempting to figure out how all the interviewees relate to him is a bit confusing. Add to that the rudimentary style — this is the definition of a talking heads documentary — and the film runs the risk of boring audience members.
However, the power of Scheer's journalistic endeavors, the commanding way he speaks, and the intense passion he demonstrates throughout are captivating. The journalist owns every minute he's on-screen, be it in new interviews or archive footage, and all watching will hang on his every word. When he's discussing the coup to boot him out of Ramparts, Scheer is as riled up and animated as ever. Happily, the other interviewees, including Jane Fonda and Arianna Huffington, are also engaging and intelligent.
Robert Scheer: Above The Fold is not the definitive look at the man, but it is the authoritative overview of his accomplishments. Mind you, Scheer's reporting, articles, and interviews are absolutely worth celebrating. De Paor and Thompson don't offer much style, but they wisely let the man speak for himself, which is riveting. Couple that with the other compelling interviews, and one gets a shockingly powerful documentary.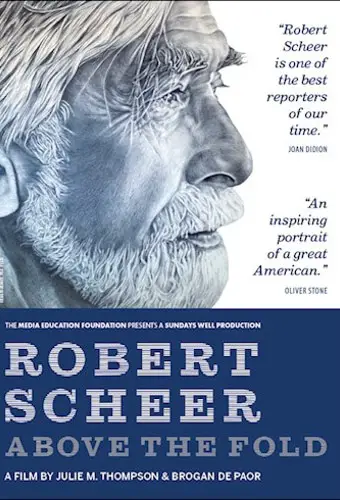 "…shockingly powerful..."