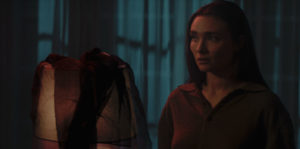 If you had the ability to bring back a deceased loved one, would you? That is the question in Angad Aulakh's Resurrektor. After the disappearance of her sister, Rose (Taylor Cooper) comes across a book that allows her to not only see visions of the dead but also gives her the ability to bring back the dead. Rose has the dilemma of letting her dead sister rest in peace or attempting to bring her back to life at any cost necessary.
Rose has been having visions of her missing sister through what can be described as nightmares. Rose is convinced that she has seen her sister dead and believes that the visions are true. After the grief of missing her sister has become unbearable, Rose is willing to do whatever it takes to bring her back to life. The secrets of reviving the dead hide within a book that was mailed to Rose. After making a sacrifice, Rose's sister has come back, or at least she may have.
There is quite a lot to appreciate when it comes to Resurrektor. First off, the cast is great. With the exception of Ella Thomas, who plays the role of the deceased sister and does not have much screen time, every cast member shines. There are not a lot of times when a short film will make me forget that I'm watching actors on the screen, but this one did, and I mean that in a very positive way. Taylor Cooper had chemistry with everyone she shared the screen with. I feel like I was watching real relationships being affected by a death in the family. I can definitely see Cooper doing a lot more work on screen in the future.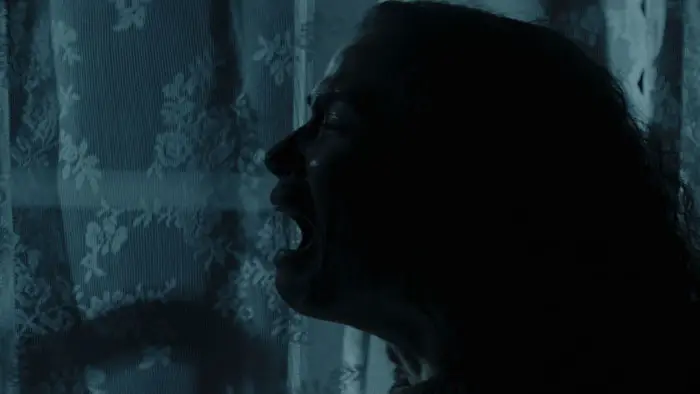 "Rose has been having visions of her missing sister through what can be described as nightmares."
Secondly, the cinematography was outstanding. When the haunting visions Rose has been displayed on screen, they are truly haunting and give off the feeling that you are witnessing a nightmare come to life. Even though the majority of the film takes place at night and in the dark, everything is so clear and crisp that I had no problem trying to make things out in the shadows or wondering what it was that I was looking at.
I have recently become familiar with Angad Aulakh's work, as I have also reviewed his award-winning short film, The Atomic Dream. I loved The Atomic Dream and love Resurrektor just as much, if not more. I love the fact that Aulakh's short films feel as if they could be a part of an anthology film. I would love to see the Aulakh anthology collection in the future.
There have been numerous films with the same premise, but this one definitely can hold its own among the elite. Angad Aulakh is quickly becoming one of my favorite up-and-coming directors and writers. Aulakh blends the right amount of drama and mystery and, again, is a master at the cliffhanger. Resurrektor is at the top of my list for short films of 2023.
For screening information, visit the Resurrektor Instagram page.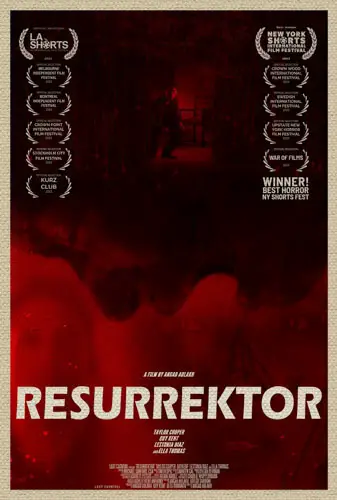 "…definitely can hold its own among the elite."