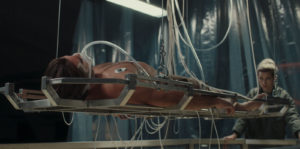 TORONTO AFTER DARK FILM FESTIVAL 2023 REVIEW! Science fiction films tend to surround a central, fantastical conceit that drives their entire narrative. For Blade Runner, it's replicants. For Minority Report, it's pre-cognition. For writer-director Robert Hloz's Restore Point, it is the "backing up" and restoration of oneself, not unlike data, in the case of premature death. It is a credit to Hloz and fellow writers Tomislav Cecka and Zdenek Jecelin that they can connect such a familiar concept with the rather abstract and profoundly human fear of death. It is also a credit to the production team that this world is sublimely neo-futuristic and still wholly relatable.
Central Europe. 2041. Any citizen has the legal right to be resurrected from unnatural death. Lone wolf detective Em Trochniowska (Andrea Mohylová) is hunting a known terrorist organization called River of Life. River of Life intends to return things to their natural state by killing citizens before they can be backed up. But after the murder of a high-profile executive (Matěj Hádek), Em is drawn into a conspiracy that reaches down to the very foundations of society.
While most will look at Hloz's vividly rendered world and compare it to Blade Runner, the movie is structurally and narratively a near-simulacrum of Minority Report. In fact, there is not a single moment that isn't derivative of that Spielberg film or a slew of other well-established sci-fi films. All of which unbalances the endeavours of Restore Point, rendering it disappointingly hollow viewing.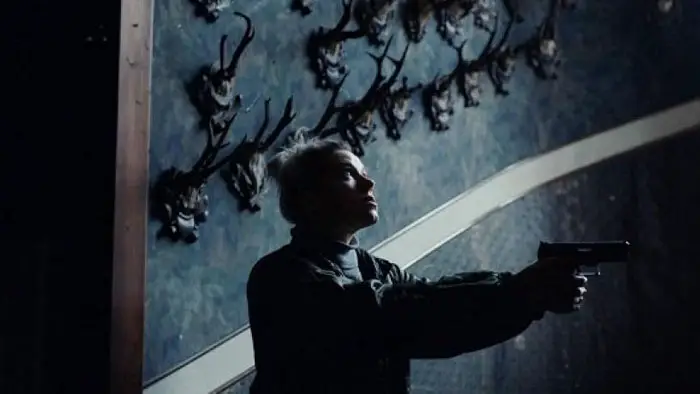 "…intends to return things to their natural state by killing citizens before they can be backed up."
As said before, the production design is nothing short of astounding. The film's visual identity perfectly blends quotidian modernity and brutalist futurism. The cinematography is also excellent, moving around the intricately designed sets unhurried and meditatively. These aesthetics are further amplified by a series of ethereal sci-fi soundscapes that genuinely beckon the viewer into the world.
However, because the majority of the narrative is overwhelmingly unoriginal, the film as a whole feels narratively crippled. Though embodied well enough by the actors, the characters are hollow shells moving from place to place. In particular, the leading character is so emotionally inert that whatever growth her character supposedly experiences feels fabricated. There is a tangible frigidity to the tone that is even further exacerbated by a runtime of thirty minutes too long.
Still, Restore Point aims high. It has the presentation to match its lofty ambitions, but Hloz is so focused on delivering a tangible world that he forgets to tell a satisfying story. It is a film that, while intelligently conceived, is in no way its own. As such, it struggles to connect with the viewer in any way beyond its aesthetics. This is, in a word, a cold film, lacking the vital spark of originality, the warmth of humanity.
Restore Point screened at the 2023 BFI London Film Festival and the 2023 Toronto After Dark Film Festival.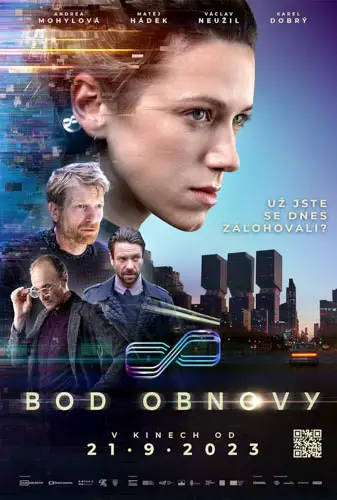 "…has the presentation to match its lofty ambitions..."