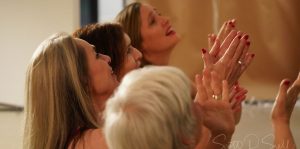 Actor Tonya Pinkins makes her feature-length debut as a writer and director with the comedic horror-thriller Red Pill. The filmmaker aims to send up both sides of the political aisle while still delivering chills and exciting action. The ambition is admirable, but such an act requires a very skilled tightrope walk. Is Pinkins able to maintain that balance, or does the film fall flat?
Liberal friends Rocky (Rubén Blades), Lily (Kathryn Erbe), Emelia (Luba Mason), Nick (Jake O'Flaherty), Bobby (Adesola A. Osakalumi), and Cassandra (Tonya Pinkins) travel to a small town in Virginia to help canvas and get the word out about voting. The house they are staying at is devoid of any other life, including neighbors. While a few red flags, such as a sign stating "No Jews, No Immigrants," startle them, it does not damper their spirits. After dinner that first night, the six of them lounge about and tell off-color jokes, some of which make a few of them uncomfortable.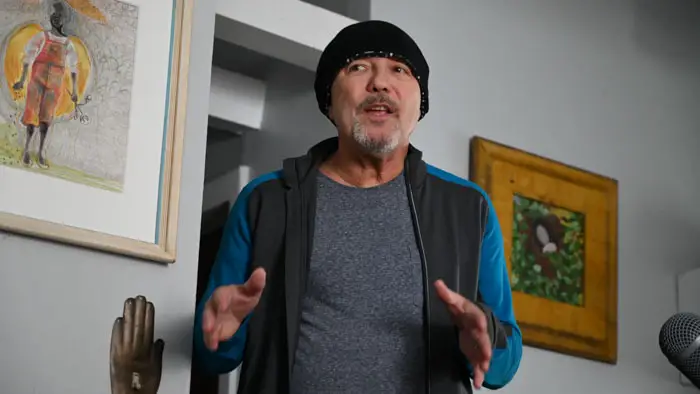 "…killed by a right-wing cult intent on taking every left-leaning American out…"
The next day though, a series of creepy incidents have the group trying to get out to no avail. Then Bobby goes missing and is killed by a right-wing cult intent on taking every left-leaning American out, literally. Can Rocky, Lily, Emelia, Nick, and Cassandra escape, or will they be stuck in a fate worse than death?
Right off the bat, the worst part of Red Pill is the acting, which is surprising considering all of the accolades Pinkins has won. But, no one of the core six leads is believable in their role, nor do they sell the horrific happenings well. Some of the off-putting line readings might be due to the comedic sensibilities of the screenplay, but the cast still comes across as unprepared and unable to breathe life into any of the dialogue. For example, late in the film, O'Flaherty is being injured by the maniacs, and his screams do not sound like some being injured. No, the actor lets out shriek after shriek that sounds more like the fun screams of a roller coaster or haunted house, not the death gargles of a person about to be killed.
As Mercy, one of the leaders of the cult, Catherine Curtin, is very effective. Sadly, her role is relatively minor, meaning the plot only livens shortly before it is over. But, she is the only exception, as no one else really works in their part.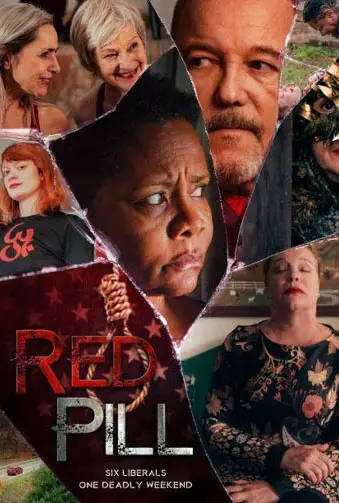 "…knows that hypocrisy lies within both factions."