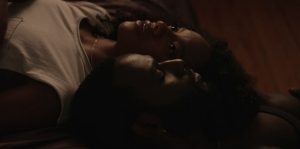 AFI FEST 2020 REVIEW! Described by first-time screenwriter Felicia Pride as "Love Jones meets Blue Valentine set in D.C.," Angel Kristi Williams' impressive debut feature, Really Love, resembles the former more than the latter. It certainly shines with the genuine romanticism and sophistication of the 1990s cult classic while lacking the raw ferocity of Derek Cianfrance's brutal dissection of contemporary coupling. This more gentle, poignant examination of two young people at the dawn of self-discovery announces the simultaneous arrival of several talented Black artists: the aforementioned screenwriter and director, and its two charismatic leads, Kofi Siriboe and Yootha Wong-Loi-Sing, whose electric chemistry alone propels the film forward.
The plot itself is pretty standard stuff. Set in Washington, D.C., Really Love follows Isaiah (Kofi Siriboe), a struggling artist on the brink of getting his big break when he's swept off his feet by Stevie (Yootha Wong-Loi-Sing) at a gallery showing. Named after Stevie Wonder, she's a blisteringly intelligent law student, hailing from a prestigious background, and her successful future is all but guaranteed. They meet again at a party and are instantly smitten. He asks her out on a date. He brings her to his studio. He gives her a painting. Love blossoms.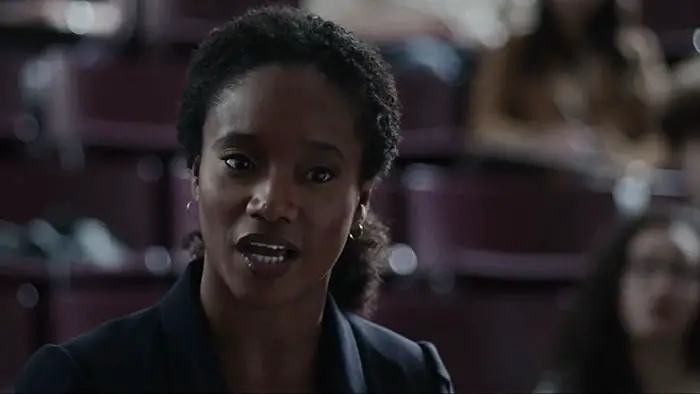 "…delves deep into his work, carving out a career at the expense of a burgeoning relationship…"
Of course, things don't go smoothly. Stevie invites Isaiah to stay at her place; she tests his masculinity on things as trifle as gas. This disparity of social standing becomes progressively more apparent, further intensified by Stevie's stringent father, Jerome (Blair Underwood), who glares at Isaiah as if he were garbage during an awkward family dinner. Toughened by a rough past, spurred by his family's disregard for his passion, Isaiah delves deep into his work, carving out a career at the expense of a burgeoning relationship. While Isaiah's folks sneer at his paintings, Stevie's parents are equally forceful about influencing her path. When a big-shot firm in Chicago offers her a position, she considers it, potentially sacrificing her values (and, of course, her love) for financial stability.
Cinematographer Shawn Peter's camerawork beautifully contrasts the crisp/sterile world of a lawyer against an artist's shadowy and relatively anguished life. Really Love boasts a fantastic soundtrack – a fusion of R&B, hip-hop, and jazz – that envelops the already-atmospheric narrative with a thick coating of sensuality. Just as soulful are the two lead performances, their connection so genuine it stings, their feelings so raw they sear the screen. Kofi Siriboe displays an impressive spectrum of emotion, from hopeful to heartbroken, his voice shaking when he passionately describes his art. Yootha Wong-Loi-Sing radiates charm and fierce intelligence. Both are palpably, tenderly in love, which is the key to making this film work. Uzo Aduba makes a brief appearance as an influential gallery owner and Isiah supporter, who proclaims "you can do better" about one of his paintings.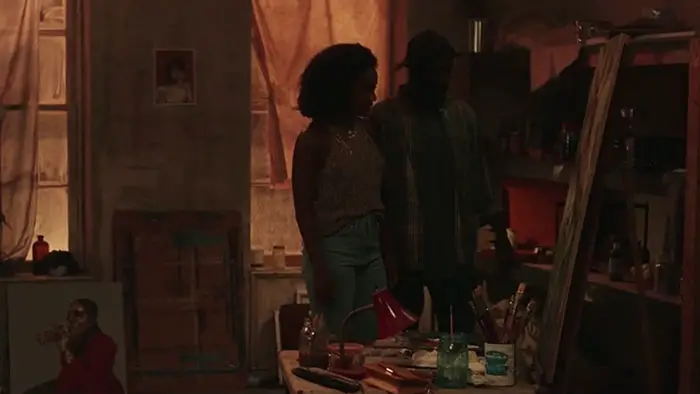 "…explores and juxtaposes the numerous obstacles Black people face...discovering their identity"