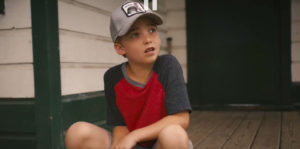 The title of writer-director Lee Cipolla's family drama, Rally Caps, stems from a baseball fans' superstitious belief. Specifically, the idea is that wearing one's hat inside out and backward/upside down will help their team overcome the odds and win the game. Based on Jodi Michelle Cutler and Stephen J. Cutler's novel of the same name, the film uses these ideas of ritual, tradition, and sports to explore a young kid's anxieties and familial issues.
Jordy (Carson Minniear) loves baseball more than anything else in life. His dad was heavily involved in the game, though his passing has left the kid's home life a bit chaotic. Mom Nora (Amy Smart) works often but believes in her son and encourages him. Grandpa Herd (Judd Hirsch) talks about the history of the game and all the customs involved with Jordy. Rob (Ben Morang), Jordy's older brother by ten years, is estranged from him, busy as he is with his studies and playing on the college's baseball team.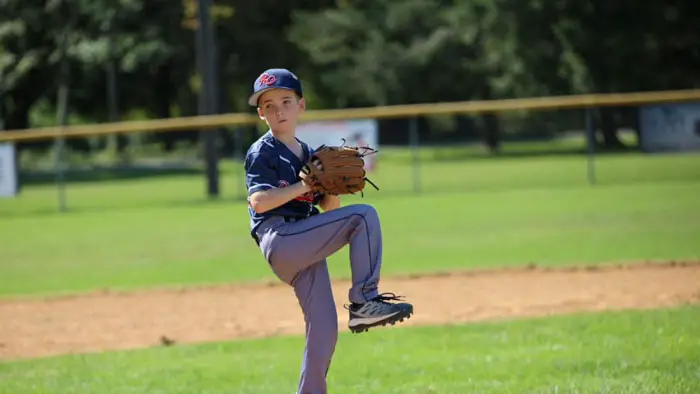 "…Jordy's mojo for pitching is shattered when his nose is broken during Little League tryouts."
Unfortunately, Jordy's mojo for pitching is shattered when his nose is broken during Little League tryouts. He shuts down, rarely leaving his room after school. To remedy this, Nora and Herb send Jordy to Camp Belgrade, run by the affable Jerry (James Lowe). Rob works the season coaching at this sports camp, so it should bond the two and reignite Jordy's love of the game. But he's still stuck in his head, fizzling out on the mound. However, thanks to his new friend Lucas (Colten Pride), who is hearing impaired, Jordy realizes that an injury or disability can be overcome.
Rally Caps might sound like a feel-good comedy in the vein of The Big Green. But this is a drama through and through, with a few humorous elements thrown in here and there; inspirational, to be certain, but definitely a drama. Jordy's issues are deep and explored with patience and care, used for more than mere window dressing. There aren't too many movies exploring mental health and anxieties in pre-teens, making it all the better that the screenplay takes its time and lets audiences get to know Jordy so well.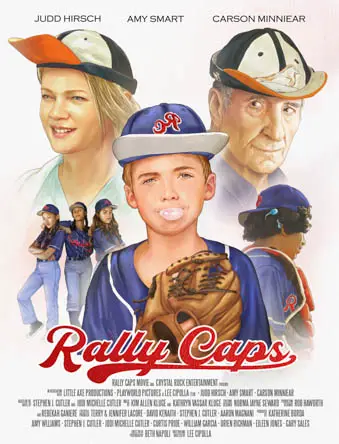 "…I was absolutely rooting for Jordy and his team..."