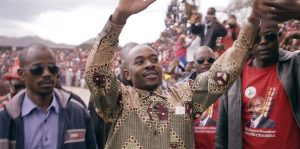 SUNDANCE 2021 FILM FESTIVAL REVIEW! It's not often a filmmaker is able to present a mirror to the world or launch a global flare for attention, but not only did Danish documentary filmmaker Camilla Nielsson do that with her 2014 film Democrats, but she does it again with President. In her relentless efforts to expose the continuous battle for democracy in Zimbabwe, where economic crisis, food shortages, and political violence never seems to end, Nielsson's eyes were there to capture change.
In superb cinema verité style, President is an intimate experience following a young and determined Zimbabwean attorney Nelson Chamisa, representing the Movement for Democratic Change Alliance (MDC) in the 2018 election. Chamisa has launched a presidential campaign for a fair election for democracy in Zimbabwe, but also to be a leader for democracy and fair political practices against the Zimbabwe African National Union-Patriotic Front (ZANU–PF) President Emmerson Mnangagwa, who came to power in a military coup ousting long-time leader Prime Minister Robert Mguabe.
Zimbabwe is a landlocked country in southern Africa known for its parks and safari areas, which also has extensive mineral reserves. Its government has long been charged with human rights violations and embargoed by world leaders. Its people are craving a better life with violence replaced by opportunity. Nielsson, along with her fearless cinematographer Henrik Bohn Ipsen, captures Chamisa conducting meetings, campaigning, and concentrating on how to predict his opponent's underhanded and often behind-the-scenes corruption, which includes his outspoken press conferences on a fair and transparent election.
"…expose the continuous battle for democracy in Zimbabwe…"
Mnangagwa uses his brute force at every turn to oppress Chamisa's growing popularity. The repeated statements of having a credible election by President Mnangagwa fall to the gutter just like the citizens who become victims of police brutality, which President captures on the spot and often so close, you wonder if the director (and her crew) had dodged a bullet.
Threats to Chamisa keep him in undisclosed locations, but they do not impede his work. He continues to battle forth, and his team works to be one step ahead of the opposition, although it gets more and more difficult. Wherever Chamisa shows up, no matter how impoverished a village or rough a road, the people of Zimbabwe are there for him, including a massive turnout before election day, which was not the case for his opponent.
What's startling about the film is its sense of immediacy. Nielsson puts viewers right there, in the thick of it. This allows those watching to understand the dire situation at hand across the country, as well as why there's a need for change. President is nothing if not timely, with its scenes of a corrupted election hitting eerily close to home. Things need to change in Zimbabwe, and Chamisa just might be able the person to bring said change.
President screened at the 2021 Sundance Film Festival.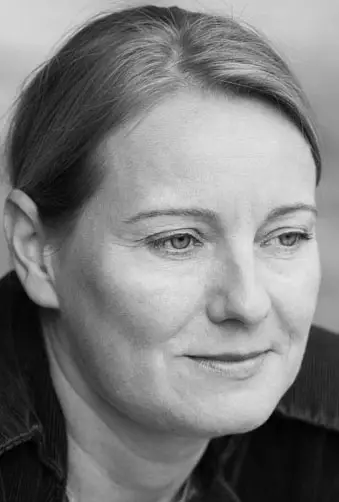 "…Nielsson puts viewers right there, in the thick of it."