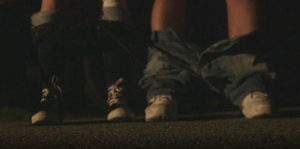 In Derek Rosenfeld's short film, Pothole, a couple is stranded on a dark roadside with a flat tire. Of course, Betty (Sam Simone) is hopelessly fixing the tire while Clyde (Matt Algozzini) figures out their next move… inside the car. Then, during a desperately needed smoke break, the two are confronted by the demon-possessed pothole that caused their accident. Now the two are forced to do unspeakable acts to survive.
This is an incredibly ambitious DIY short film that skates the line between success and failure. Though not perfect, I think it works more on paper than in execution. Where it succeeds is in its story, and the simple animation Rosenfeld uses to bring the "pothole" to life. Simone and Algozzini give fantastic performances as our couple-in-distress forced into compromising, silly, and sometimes sexual situations. In the end, it's a fun, low-stakes narrative.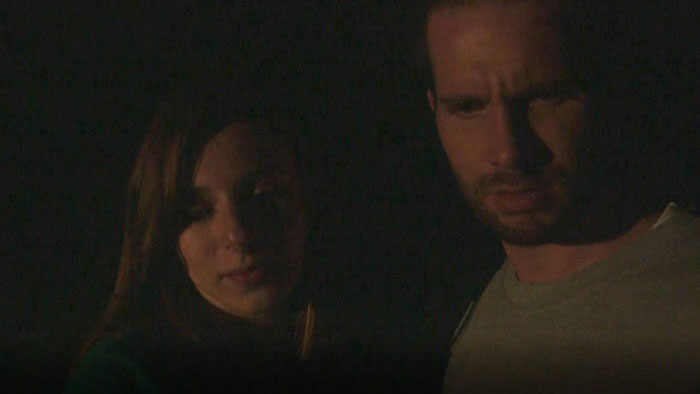 "…confronted by the demon-possessed pothole that caused their accident."
Where the film falls short in its overall production. Shooting at night is difficult, and the minimal lighting makes the footage grainy, struggling to focus on any sharp image. The sound also needs work, as much of the dialogue was re-recorded in post. All this to say, the film looks and feels cheap. I think Pothole will find life at DIY film festivals, but not much beyond that.
I'm certain that Pothole is one of many films coming from filmmaker Derek Rosenfeld over the next few years. It has a good story, but the production falls far short. I always encourage filmmakers to use short films as ways to challenge one's abilities. Take these as opportunities to learn lessons to apply to the next film.