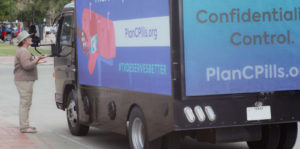 Plan C, directed by Tracy Droz Tragos, shows that despite all the gains for women in the past century, women living in the 21st century continue to face hurdles to equality and advancement in society. More women own their businesses, are the sole breadwinners in their families, and hold leadership positions in their communities, states, and the country than ever before. Yet, they have to answer to a government of mostly men to make decisions about their bodies, even at the risk of preserving their families. The U.S. Supreme Court's decision to overturn Roe v. Wade on June 24, 2022, has altered the landscape of legal and safe abortion as a federal right in the United States in several states.
The aggressive and successful conservative movement that continues to battle a woman's right to an abortion has also activated trigger laws with unfathomable repercussions reminiscent of previous centuries and reversing societal progress. As a woman with 50 years of past abortion rights, living in rural Idaho, I am subject to the indirect effect of banning abortion, which has caused an exodus of doctors, forcing many women to go beyond state lines for care… and not just for abortions. As a daughter of a doctor, it was often heard that no surgeon ever wanted to see the damage of self-induced abortion in the emergency room ever again, but this, too, has changed. The list goes on. However, in the many documentary films produced about abortion rights and women's rights to proper, affordable, and safe healthcare, the consistent reality in each is that women will continue to seek abortions regardless of religion, government influence, or legal restrictions.
"…women will continue to seek abortions regardless of religion, government influence, or legal restrictions."
Plan C presents how, within a concise timeline that includes before, during, and after a pandemic and the overturning of Roe v. Wade, a determined group of women, veteran public health advocates, researchers, social justice activists, and digital strategists fight to increase access to abortion pills in the United States outside of a clinical setting. We watch and listen to them at home, in the workplace, online, and in the field do their work as effective means of change and resources. It's all-encompassing and done with dignity.
In 2014, Francine Coeytaux, a social scientist based in Los Angeles, and her partners launched Plan C, a public health creative campaign to spread the word about access to abortion pills online. With Plan C, access to abortion in the U.S. can become normalized as a self-directed option for abortion pills by mail. As the controversy winds up and turns on abortion rights and the abortion pill, Tragos follows with great decorum. This group of fearless women and their grassroots efforts to expand are determined to offer the option of access to abortion pills in the U.S. In addition, the director also provides a meeting place in reality for pro-life and pro-choice advocates where the possibility of a pill can help a family survive in the current economic landscape.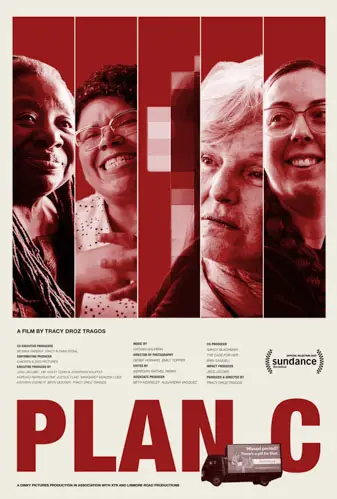 "…like a canary in the coal mine for other rights..."