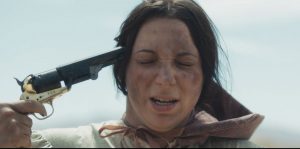 A compelling short film quickly draws you into the action of the story being told. Then taking it to the next level, a great short leads you in a direction you won't expect. That's what the filmmaking team behind Pioneers does in just eleven minutes.
After a quick glimpse of a house on fire the night before, we find ourselves walking with two pioneer women, Cora (Bianca Rusu) and Mattie (Diana Irvine), across the vast California desert in 1848. Low on water, Mattie with child, and their destination is a distant lake with an abundance of fish and freshwater. Of course, if getting to the unseen oasis was easy, this wouldn't be much of a story.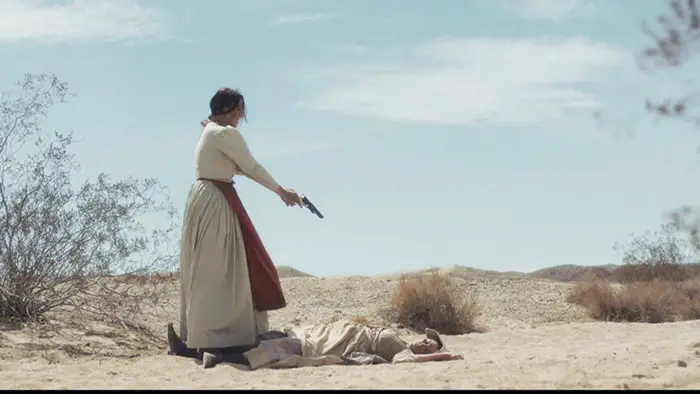 "…two pioneer women…[walking] across the vast California desert in 1848."
Directors Dani Girdwood and Charlotte Fassier effectively place us in the shoes of our protagonist created by Rusu and Irvine. I felt their dire situation and the pain of the burning sun. I also feel their hopelessness upon their "arrival." I cringed at their final actions to survive. As it's all unfolding, I kept asking myself, "What would I do?"
This is what storytelling is all about—getting us to feel what the characters feel. Girdwood and Fassier instantly make that connection with us, screws around with it, and provides an ending that ties things up in a not-so-nice fashion. Short, sweet, and damn-good storytelling.
Pioneers can be screened on WēVēTV.