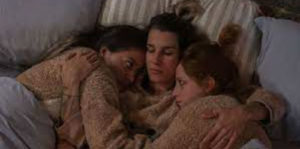 NOW IN THEATERS! Anyone who thinks that relationships maintain themselves probably hasn't been in one for very long. They require work, commitment, and communication. A relationship between two people is hard enough, but a throuple adds another layer of complexity to love and its many forms. In writer/director/star Ruth Caudeli's Petit Mal, these challenges are brought to the fore as Laia (Caudeli, Martina (Silvia Varón), and Anto (Ana María Otálora) attempt to keep the fire of love burning in the wake of the temporary departure of an integral piece of their relationship. Caudeli's film is an emotional one, and she doesn't hold back when it comes to potent depictions of love, depression, and sex.
In the film's opening minutes, we're introduced to the three women as they have a barbeque outside of a beautiful home in rural Colombia. Alone with their five dogs, they have a magnificent time together. That is until Laia has to leave on a work trip. That leaves Martina and Anto alone in the home until Laia comes back.
It only takes them a short time after this to realize that the power dynamic that existed with the three of them together is sorely missing once one is out of the picture. Laia is the glue that holds the group together, and soon jealousy and sadness take over. To complicate matters, Laia is in a location with terrible cell service, which makes effective and meaningful communication all but impossible.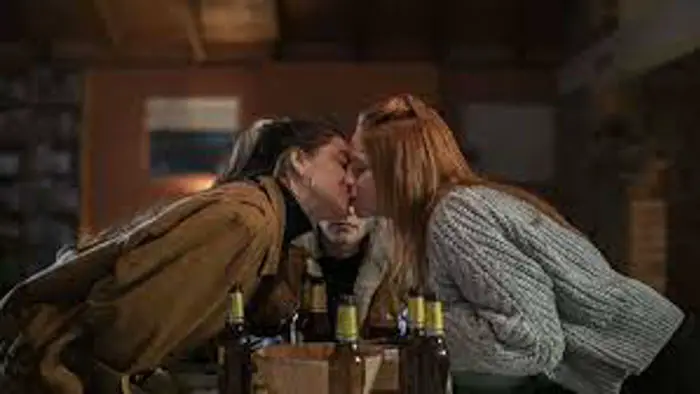 "…leaves Martina and Anto alone in the home until Laia comes back."
Petit Mal is anything but short of dramatic moments. Varón and Otálora are more than up for the task as performers, shouldering the majority of the story's burden once Laia leaves quite early on. They convincingly bring the audience into their newly-altered world sans their missing puzzle piece through seamless switches in register – from being lonely and depressed at one moment and then amorous and lively the next.
They work well together, but I was left wishing that we had more time with the three of them together. Other than the opening sequence and snippets of a home video of their relationship that Martina is compiling, we don't see much of them actually interacting as a group in person. As such, it's hard for the viewer to establish an effective contrast between how it was before Laia leaves.
Petit Mal starts in color, but once Laia leaves, Caudeli switches to black and white, which serves to emphasize the difficulties for Martina and Anto without her in the picture. It's a little on the nose, and it's hard not to assume that the film would have been better served without such formal distractions. The filmmaker also splices footage of earlier moments in the throuple's relationship after Laia leaves to add some additional context. It's not a bad idea, but the film would be a more cohesive drama had Caudeli been more straightforward in her approach.
The value of Petit Mal is in the performances and formal flourishes that disrupt the actors' rhythm work against one's overall enjoyment. Even so, there's always a place for filmmakers willing to tell distinctive love stories, and one involving a lesbian throuple in Colombia certainly fits the bill.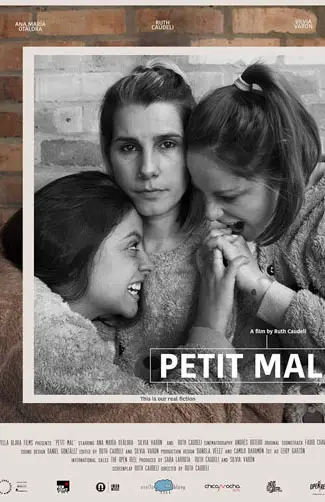 "…potent depictions of love, depression, and sex."