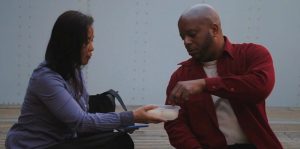 Aby Rao's Parallel Parking begins when Oscar (Keith Kittrelle) finds Tibetan refugee Dechen (Suparna Thies) listening to his semi-truck, telling him she hears people inside. He shows her that it's empty, and shoos her away, initially thinking she's a mentally ill homeless person. 
While we never learn the whole story of Dechen's flight from Tibet and arrival in North Carolina as an undocumented immigrant, we get glimpses of the harrowing journey in her flashbacks of riding in the trailer of an 18-wheeler with many other refugees. 
Oscar is from the Dominican Republic and knows something of the struggle as an unwanted outsider in America. In a chance encounter later, he defends Dechen from her bigoted boss at a sandwich shop where she works. As he angrily exits, he calls the shop owner out for the poor treatment of the staff and for having no spicy food. Later, Dechen makes him a spicy Tibetan dish. Their friendship is forged around the notion of good food, which he names in Spanish for her. 
Dechen winds up being fired from the sandwich shop after fraudulently accused of theft by a white customer. She also gets kicked out of the basement she's been squatting in, so Oscar takes her in and teaches her to drive. With his help, she gets a license, the ultimate symbol of freedom and independence in America. Learning to drive becomes a metaphor for adjustment and progress toward a new life. She learns in Oscar's small car but aspires to drive the big rig someday.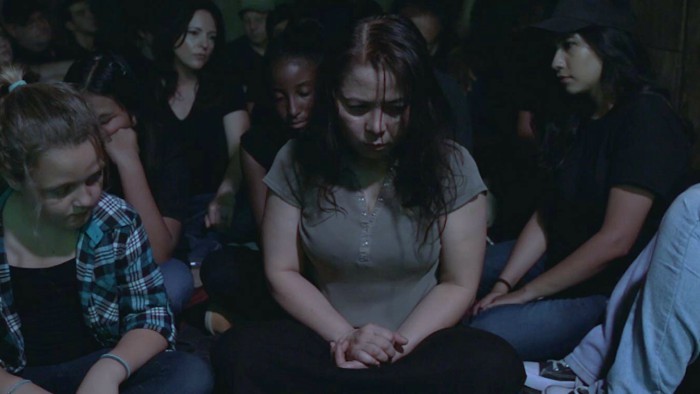 "…Oscar finds Tibetan refugee Dechen…and teaches her to drive."
Parallel Parking is a gentle tale of friendship during hard times. Oscar and Dechen find their cultural differences to be complementary. That idea is losing ground in our times, but director Aby Rao shows us it can still happen, and the positive results when it does. 
"As an Indian-American who immigrated fifteen years ago, I am hurt and terrified at the unpredictable future for immigrants," Rao said in his director's statement for his first feature film. He adds, "I believe the biggest mistake we can make is to alienate these innocent people."
Cary Magazine quotes him also saying, "It is an attempt to humanize such hardworking and virtuous immigrants and to begin to shift some of the negative perceptions that abound in this country. I hope to convey the sentiment that immigrants enhance the lives of all of us who live here, and though their journeys are often steeped in hardship, the stories also embody hope and the opportunity for second chances." Rao achieves this goal on a low budget with grace and depth, showcasing the success of the Filmed in NC program, which provided the funding. 
Oscar's kindness paves the way for a new life for his Tibetan friend, and she seizes the opportunity to forge ahead toward better days. Parallel Parking is a subtle, compassionate story, with a moral compass, reminding us that there is such a thing and that foreign is not a synonym for bad.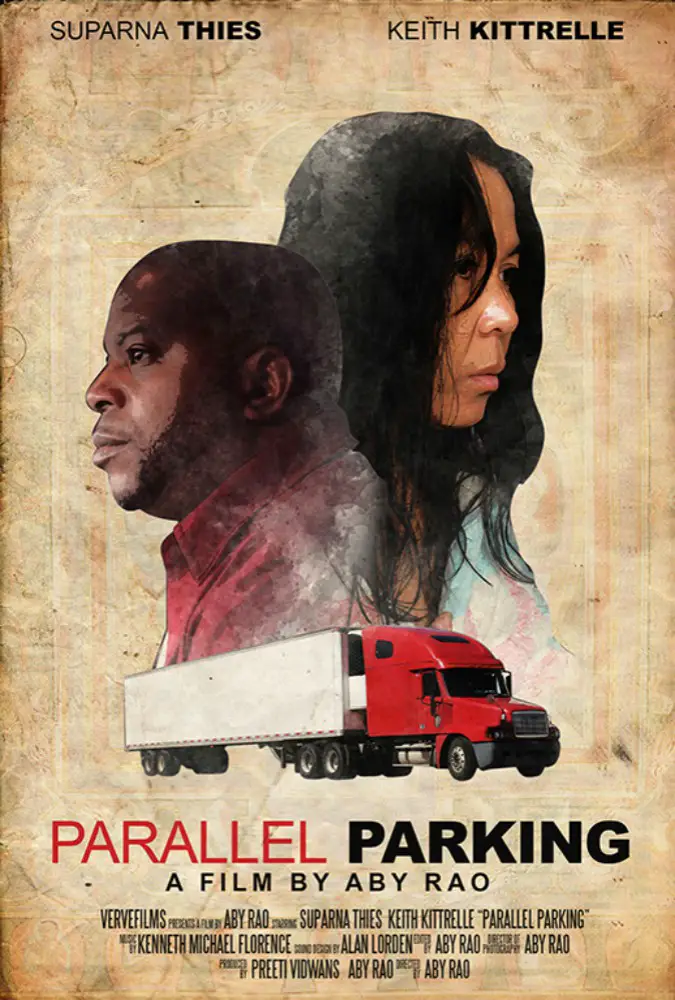 "…a subtle, compassionate story, with a moral compass..."