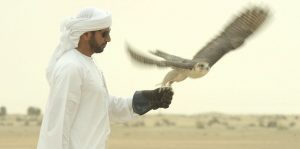 Co-writers and directors Elisabeth Haviland James and Revere La Noue's documentary, Overland, explores the ancient art of falconry against the backdrop of the modern world. It was filmed on four continents with stunning cinematography. The movie follows three falconers: Lauren McGough, an anthropologist/ethnography student from Oklahoma who trains injured eagles to fly and hunt. She also studies the history of falconry around the world; Giovanni Granati is a modern bohemian who fled a troubled childhood in Rome for a solitary life in the Italian countryside with pet wolves, hawks, and horses; from Dubai, Khalifa Bin Mijren aspires to be the world's best falcon racer.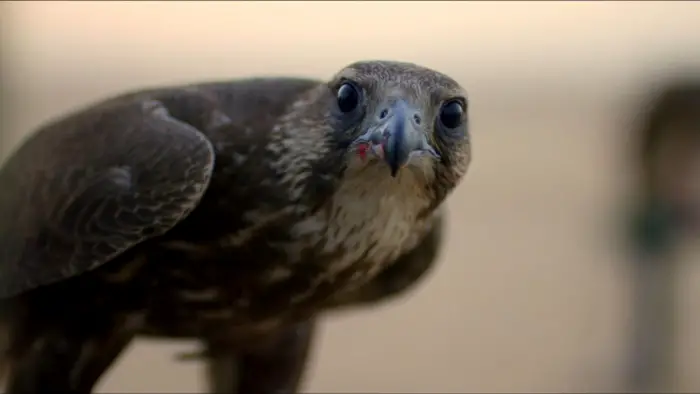 "… the relationship between predator and prey, along with the merciless rigor of flight, brings into sharp focus the true nature and mechanics of life on earth…"
McGough is tough-minded, intent on rehabilitating the animals in her care, and steadfast in her goals working with the birds and learning about falconry in history and pre-history. She travels to Africa to study ancient hominid bones showing evidence of raptor attacks. Granati is a throwback to a simpler time. He has nothing but contempt for the modern world. Like Ricardo Montalban's Khan, from Star Trek, he'd be a warrior king in ancient times. His pets are wolves, and he gets around on horseback whenever he can. His interest in falconry includes a passion for his role model, Holy Roman Emperor Frederick II of Hohenstaufen, who wrote the definitive book on falconry in 1240.
In Bidoun magazine, Meera Subramanian writes of Frederick II: "He went by many titles — King of Germany, King of Burgundy, King of Sicily, King of Jerusalem, Holy Roman Emperor. For the emperor, the ancient practice of training birds of prey — falcons, eagles, hawks — to hunt in tandem with humans was never mere sport. His treatise De Arte venandi cum avibus (On the Art of Hunting with Birds) was written in 1240. It is still in print more than 700 years later." When Granati travels to see the original, illuminated manuscript, he is deeply moved by it.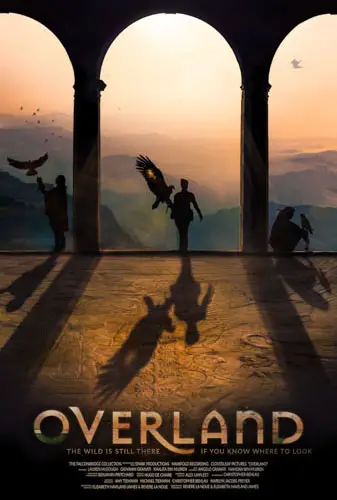 "…the real stars are the eagles, falcons, and hawks..."