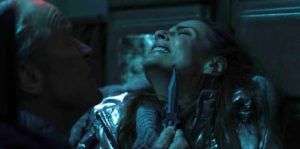 Every character in director Óskar Thór Axelsson and screenwriter Marteinn Thorisson's Operation Napoleon is a stereotype. Not only that, but every cliched archetype is also present in this thriller. The average protagonist is forced to go on the run and meets a charming love interest. Of course, there's an unfathomably wealthy, turtleneck-wearing villain and an out-of-shape/past-his-prime old friend looking for redemption. There isn't a single character in this adaption of Arnaldur Indriðason's novel whose internal story does not follow a path predetermined by countless other movies. As such, and despite a high degree of polish, the film is dry and unendingly predictable.
The movie follows Kristin (Vivian Ólafsdóttir), a successful lawyer who is suddenly thrust into a deadly conspiracy after being framed for murder. In her flight from the authorities, she's helped by Steve (Jack Fox), a university historian, as well as her bygone love interest. Together, the duo begins to uncover a conspiracy that leads them to a WWII fighter plane crashed on a remote Icelandic glacier.
While Operation Napoleon has a lot to work with in terms of raw narrative intrigue, it is fundamentally undone by the lack of characterization. As mentioned, there is not a single novel personality in the entire roster. Not only does this neuter the dramatic tension, but it also makes the narrative painfully easy to predict. Subsequently, the banality bleeds into the tone. At times the motion picture wants to be funny, others sweet or grueling, but because the characters can't organically shift to meet the demands of each scene, the tone grows hokey and awkward.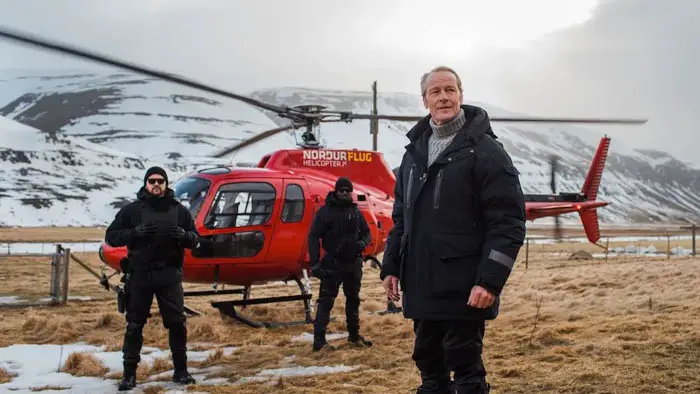 "…the duo begins to uncover a conspiracy that leads them to a WWII fighter plane…"
There are positives, however. The flick is presented with a high degree of polish. Furthermore, many of the shots of the glacier are captured in a panoramic manner that truly delivers a sense of awe. But most importantly, Ólafsdóttir and Fox give strong performances. Even constrained by the stiff script, the pair have a natural chemistry that makes their romantic foibles charming when it could have easily been annoying. With more room to operate as genuine actors, they alone would have increased the quality of the entire production.
Alas, such allowance is never given. Despite being based on the well-received book, Operation Napoleon remains stubbornly rigid. In the act of translation, Thorisson has eschewed all the richness that a novel would carry and instead hammered out a flat, boring, carbon copy. As a result, the plot plays like a sickly mix of National Treasure and 2001's Tomb Raider but without the oddball eccentricity or the self-assured audacity. Moreover, it has neither the historical depth of the former nor the brazen look-Mom! action of the latter.
Ultimately, Operation Napoleon is just another of a thousand other films in the adventure-conspiracy genre. With more daring in the direction and more inspiration in the writing, the movie could have been entertaining, even if it was something done many times before. Instead, it is utterly derivative and routine in every aspect. It is a picture that attempts nothing and achieves nothing.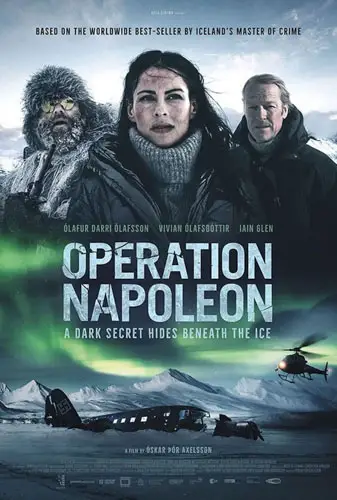 "…natural chemistry that makes their romantic foibles charming..."