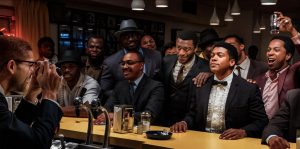 Each man's perspective is fascinating to behold. Malcolm X is driven by his Islamic faith and has a great sense of political purpose. In fact, faith plays an intrinsic role throughout One Night in Miami. A young and boisterous Clay looks to Malcolm X as a spiritual guru of sorts. For all of his charismatic show-boating, we are privy to his insecurities. Specifically, as he grapples with converting to Islam on the same night, he's crowned Heavyweight Boxing Champion of the World.
Cooke and Brown also struggle with transitions in their lives as they endeavor to redefine their careers and aspirations. Cooke and Brown also offer the most push-back against Malcolm X's criticism. They feel the need to defend and justify themselves even amongst friends.
Eventually, Brown calmly offers Malcolm an alternative perspective. Black men of various shades and backgrounds all face similar yet very different forms of prejudice. There is judgment even within their community. Just because they are all black does not mean they share identical experiences or handle themselves the same way.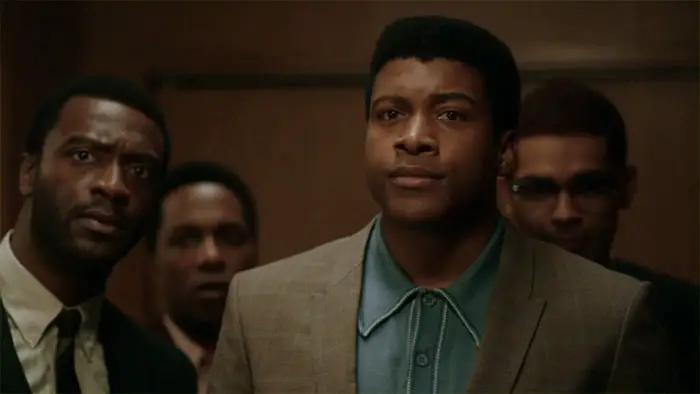 "We feel like a fly on the wall of Malcolm X's hotel room, eavesdropping on a rare moment of vulnerability amongst idols."
In her Mill Valley Film Festival Tribute interview, King explains, "They all can be right. All different styles are necessary." The dynamic of this quartet ebbs and flows with the rapturous river of emotions expressed throughout the night.
Ultimately, King describes this film as "a love letter to black men across the world…black men have this experience everywhere." Although the account is fictional, the subject matter is very real. The heartbreaking and illuminating discussion in that hotel room applies to our current culture.
The Civil Rights Movement never ended. We are still fighting for justice and equality. The Black Lives Matter movement is bringing similar conversations into public forums and private households. One Night in Miami will surely inspire much-needed discussions that move us closer to true equality, justice, respect, and understanding for all. 
One Night in Miami screened at the 2020 Mill Valley Film Festival and the 2020 AFI Fest.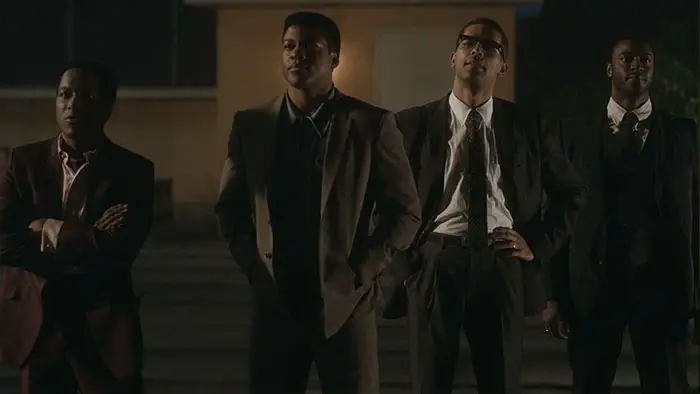 "…the Civil Rights Movement never ended."