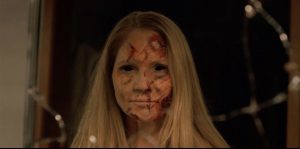 Writer/director Marcus McCollum's Noise in the Middle explores the frustration of a man ill-equipped to parent an autistic teen, the trauma of grief, and the desperation of being unable to communicate in a confusing world. A traditional horror film setting frames these themes and ideas. After his wife's sudden death, Richard (John Mese) finds himself overwhelmed dealing with his non-verbal autistic daughter, Emmy (Faye Hostetter).
Before she died, Sara (Tara Buck) had arranged for Emmy to receive an experimental treatment. Richard brings her to a rented house to proceed with the therapy, despite dealing with his sorrow, professional challenges as his law practice collapses, and a growing problem with alcohol. He's skeptical of the treatment and unable to cope with Emmy, as Sara had always been the caregiver. He does not have the patience nor the skills to deal with her, and no empathy for her condition.
Of course, the house has a history of bad events, and the energy there, along with the treatments, seems to stir old spirits of the dead and new abilities in Emmy. Richard drinks himself into a blackout each night, where lurid, violent dreams visit him. The dreams turn into sinister visions of his deceased wife, but she's not the same as in life. She seems to have darker designs from the other side.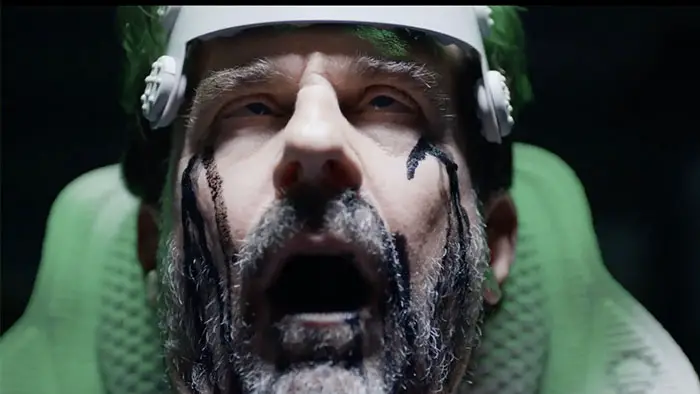 "…the dreams turn into sinister visions of his deceased wife…"
Noise in the Middle is the perfect title for this feature, as there are a couple of really compelling, well-executed ideas, but they are buried in the mix by the inept layering of tired horror tropes. Cliches stack up like dead bodies: a haunted house where bad things happened to kids, a troubled alcoholic man, a mentally ill child, creepy kids, a matronly helpful black lady, mysterious medical experiments, evil spirits with a cryptic agenda, and a spooky rural magic store with a mystically attuned proprietor. That's not even the whole list. Much of this could've and should've been dispensed with to focus on Emmy's growing psychic ability and awareness of the world around her. Another "noisy" affectation is Emmy's obsession with photography. She relates to the world through the lens of a camera. It's a clever parallel metaphor for the movie viewing experience that should have paid off in the script's throughline themes but gets lost in the third act.
It's not clear, in fact, if this even is a horror film in the customary sense. It works as a powerful narrative about how we deal with grief and how one man learns to appreciate and communicate with his differently-abled daughter. From this perspective, the film succeeds.
Forget the script. Forget the horror trope mad-libs. The power of this film is in the performances of Mese and Hostetter. They both bring a great presence to their roles individually and share a strong father/daughter chemistry. Hostetter portrays Emmy with confidence and grace. We can expect more skilled performances from this young actress in the future.
Despite clumsy execution, what could have been a great movie still comes out as quite a good one. Ultimately, Noise in the Middle is a victim of its own high quality, as the audience will expect more narrative depth. The theme of a mind locked away, struggling to communicate, is reflected dramatically and consistently in several compelling layers.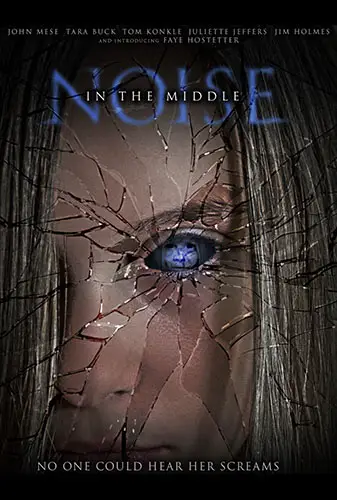 "…not clear, in fact, if this even is a horror film..."