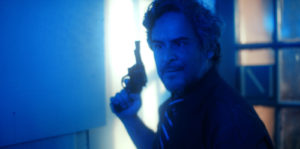 Cinema techniques from the last century have been raised from the dead in writer/director Chris Zuhdi's excellent neo-noir Neon Cactus. It begins in the classic noir tradition with narration, delivered onscreen by Johnny Rocket (Manny Greenfield), owner of the Neon Cactus bar in Texas. One day Rocket pulls up in his fancy vintage car to locksmith Stanley (Paul T. Taylor). Rocket says he needs the car trunk unlocked fast and is willing to pay many times over the going rate. Stanley does the job, despite the bloodstains on the back of the car, which Rocket blames on hitting a coyote back yonder.
Rocket gives Stanley $500 for a $25 job and his business card, asking him to stop by the bar. Instead, Stanley goes home to his fed-up wife, Maureen (Adah Hagen), who sits smoking and glaring at him when he comes through the door. She calls him spineless and says he can't fill the shoes of her former husband, JR, who died while working at a copper mine. Stanley tells her he isn't trying to fill anyone's shoes. Maureen tells Stanley the only shoes he could fill are Dorothy's red slippers, which may even be too big. Burn!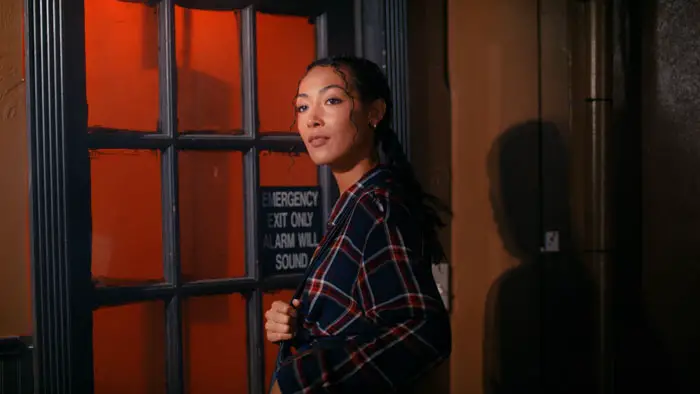 "…Stanley goes to the Neon Cactus to ask Rocket to arrange to have Maureen killed."
The next morning while Stanley is pouring his coffee, he finds the gas on the stove was left on. Maureen, who cuts hair at home, complains about Stanley to her client Wilma (Justina England). When Stanley warns Maureen about leaving the gas on as she may have blown up, she replies at least she wouldn't have had to put up with him anymore.
Neon Catcus then catches back up to Rocket. He has a cigar box delivered to Stanley's shop with instructions not to open it. When Rocket shows up, Stanley gives it to him and claims not to have looked in it. When Stanley refuses payment, Rocket says he owes him one. So, Stanley goes to the Neon Cactus to ask Rocket to arrange to have Maureen killed. Later, Stanley and Maureen have a heart-to-heart, and he changes his mind. However, when Stanley tries to tell Rocket the plan is off, it doesn't look like it can be stopped.
Zuhdi sets Neon Cactus in an undefined period of the past, a smoke-filled world of corded telephones and square glass screen TVs. Any retro fan will salivate at the array of analog curios and kitsch. While the art design points to the late 70s and early 80s sweet spot, many characters dress and behave like they are in the late 40s and early 50s. It totally works, as this is set in a backwater town in Texas. I know many small towns there were stuck in the past precisely the same way, even in the early 90s. To think that small Texas towns ended up having the perfect anachronistic atmospheres for neo-noirs is mind-boggling.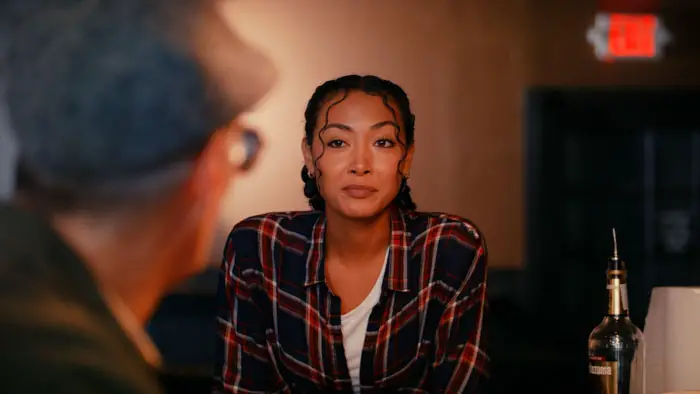 "…resurrects some filmmaking methods of yesteryear..."