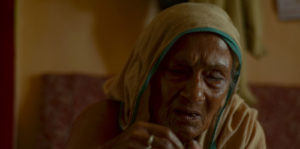 Nani Ma, written and directed by Subhashish Panigrahi, is about Musamoni Panigrahi. She was a well-regarded storyteller in Balasore, a country north of India. A resident of the village of Odisha, Panigrahi was affectionately known as Nani Ma, which roughly translates to "Sister-Mother." Panigrahi was a fascinating person, and Subhashish Panigrahi's short documentary tells her story.
An inveterate storyteller, who was born in the 1920s and lived during the British Raj (1858-1948) of India, Musamoni Panigrahi is a national treasure of India. She sits there in her home, regaling visitors with a series of folk songs, stories, and personal reflections.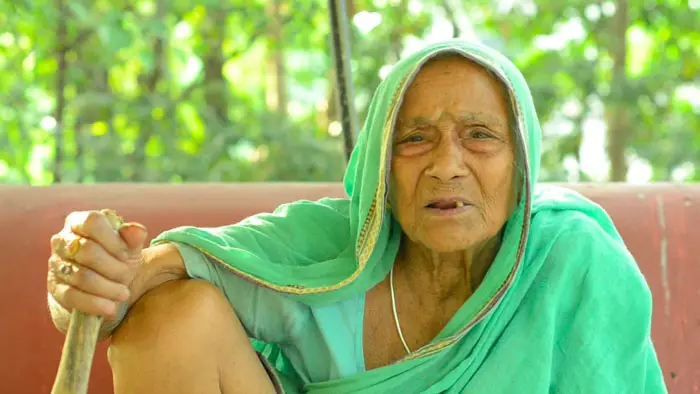 "…a well-regarded storyteller in Balasore…"
The English translation of this documentary, provided by the O Foundation, is superb, given this is the first film prepared solely in a rare Indian dialect: Baleswari-Odia. Nani Ma brilliantly showcases the dialect through Musamoni Panigrahi's sing-song poems, stories, bridal songs, and death songs. It's quite a cultural showcase.
This film is clearly a wonderful testament to Musamoni Panigrahi, prepared by one of her descendants. If you wish to experience the variety of what India has to offer, check out Nani Ma. It's quite a visual treat.