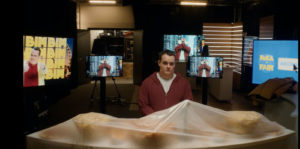 Mukbanger is an almost 17-minute-long drama directed by Hugo Becker. Becker co-wrote the film with Sarah Malléon. The titular word comes from South Korea and means "eating broadcast." Mukbangers consume vast quantities of food in short order to delight their fanbase. Obviously, this cannot be good for their health, begging the question of whether or not the celebrity and money are worth it.
Mika (Quentin Laclotte) is a morbidly obese YouTube mukbang sensation. Yanis (Alexandre Auvergne), Mika's manager, feeds into the man's worst tendencies in an effort to achieve even more viewers and the like. Mika's sister, Solène (Suzanne Jouannet), begs him to get out of the business and work on becoming healthy. Does Mika keep going after the outside validation he desperately seeks, or does he listen to his sibling?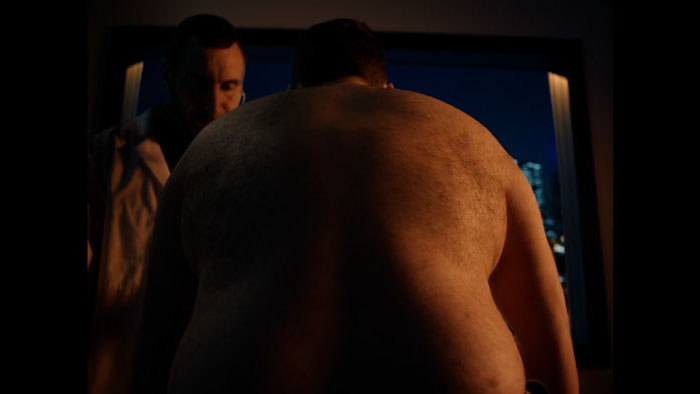 "…a morbidly obese YouTube mukbang sensation."
What makes Mukbanger so good are its three stars. Laclotte cuts an empathetic figure, while Auvergne could sweet talk anyone into anything. The heart of the short is Jouannet, who is so sweet and sincere her bond with Mika is never questioned.
Becker uses a wide lens and low angles to make Mika take up the whole frame. This hammers home how unhealthy the character is. The YouTube footage Mika shoots looks like real content, furthering the commentary on the social media lifestyle and apps.
Mukbanger is an effective short featuring stellar acting. The director uses the size of the lead to his advantage, though the ending is not as impactful as expected. Still, the film works and is engaging throughout.
For more information, visit the official Mukbanger site.