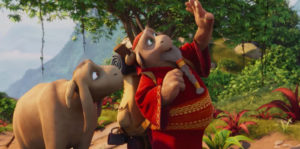 Under the guise of a cheerful, brightly animated kiddie cartoon, Mosley, written and directed by Kirby Atkins, reveals itself to be a study of oppression and rebellion, of humanity's cruelty to animals, of self-discovery and redemption. If it weren't for all the cutesy side-gags and lowbrow humor, the animated feature would resemble GKIDS' fare, which tends to be skewed towards a more mature demographic. Therein lies the main issue with this flawed but ambitious film: it never attains the balance between gloomy allegory and Disney-like adventure, the former element too challenging for the wee ones, and the latter too infantile for their parents.
The plot takes place in an alternate universe, where mule-like creatures called thoriphants exist. They are stronger and more intelligent than mules, possessing the ability to speak articulately. After 25 years of servitude, our four-legged titular hero (voiced by Atkins) discovers ancient cave drawings of his ancestors, who resembled muscular warriors, stood on feet, and held weapons in their arms.
Mosley abandons his family – enslaved wife Bera (Lucy Lawless) and son Rue (Leah Atkins) – and embarks on a search for other thoriphants with the hope that he will return with an army to save them all. After a few adventures – wherein he meets quirky trio Deaver (Rhys Darby), Warnie (John Rhys-Davies), and Gailin (Stephen Gledhill) – Mosley discovers the kingdom of his hind-standing kin… but it's not exactly what he expected.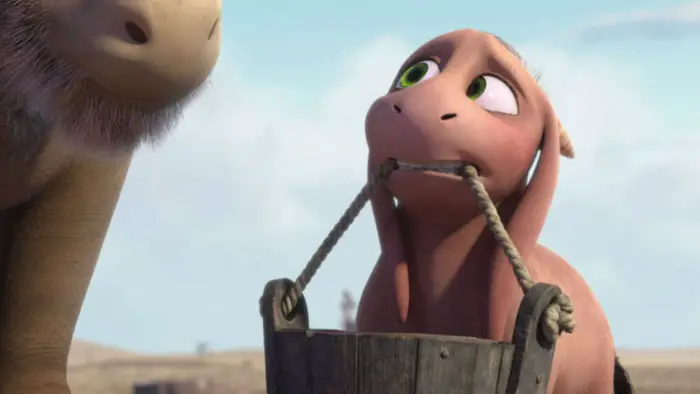 "…embarks on a search for other thoriphants with the hope that he will return with an army to save them all."
From there, Mosley turns in two different directions at the same time. "We are dying, Mosley," our hero is told. "But extinction is not the worst part." He then gets a lecture on devolution that almost sounds like something out of a Le Guin novel. The idea that a forgotten nation hasn't birthed a child in decades but can retain longevity by reclaiming its land is wonderful by itself. Too bad it's presented in a scattershot manner, along with fart gags, lame dialogue exchanges, and frankly sub-par animation.
No one expected Pixar… Wait, let me rephrase: the issue is, when it comes to computer animation these days, your average filmgoer, including kids, expects Pixar-level detail. It can go a few notches below, but the audience will rebel when backgrounds become blurry and colors washed out and dank. It's sad: clearly, a lot of hard work and artistry went into this production. Among the somewhat dreary landscapes and uncanny valleys are moments of true inspiration, like thoriphants gliding through the night sky, buoyed by fireflies. Overall, however, it just doesn't measure up.
Solution? Press delete on the blurry pixels and go the hand-drawn way. Drop the potty humor and silly sidekicks and go full-blown dark, film market sales be damned. I can see Mosley as a visually-minimalist-but-striking, artful epic, wherein its anarchic hero brings a bloody end to years of violent oppression with the help of fellow mythical creatures. It's sort of what happens in this version, too, only it's all oh-so-heavily coated with sickly-sweet sugar.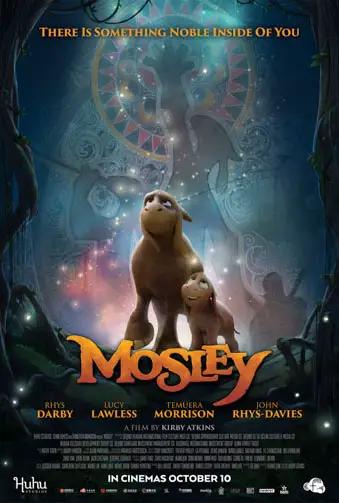 "…a visually-minimalist-but-striking, artful epic..."