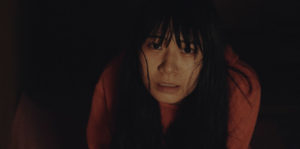 Writer-director Daiki Matsumoto makes his feature-length debut with the horror-comedy Miporin. The filmmaker dives into the world of "Idols," which has long been fertile ground for cinematic greatness (Perfect Blue, Tokyo Idols). Can Daiki find a new angle for his story, or is the film all cliches and tropes?
Yuka (Haruka Tsuda) is an underground idol and voice actress. Her management team wants to seize her popularity and release a solo album. But there is one issue with their plan: Yuka is tone-deaf and cannot sing very well. To remedy this, Yuka is sent for vocal lessons with the bullish but talented Miho (Asami Kakio).
At first, everything seems relatively normal, though Miho is less-than-impressed with her student's singing abilities. But it doesn't take long for the teacher to begin acting strangely, creeping out Yuka. Miho especially takes offense to being called her nickname, Miporin, even though she told Yuka to do so. Now with each day that passes, Yuka's life is put in more and more danger as Miho's grasp on reality becomes increasingly tenuous.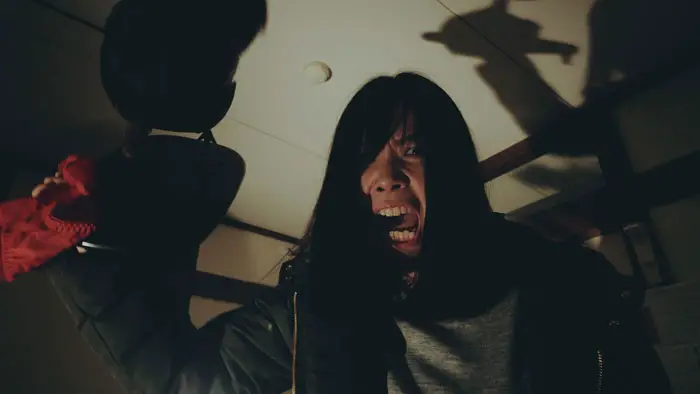 "…doesn't take long for the teacher to begin acting strangely, creeping out Yuka."
Why would anyone try to turn someone who can't sing into an idol? Well, don't worry, Miporin isn't based on a plothole, as that is brought up as the insanity unfolds. The film starts off as a relative drama, with Yuka wishing to get better — shades of Whiplash here. But, the horror comes soon after, and the comedy represents an entire act shift. Matsumoto balances it all quite well, laying the groundwork for each element nicely.
While the plot is engaging enough on its own, it's the acting that'll captivate audiences. Tsuda is amazing as Yuka. She portrays the character's love for being an idol, desperation to improve her singing, and fear superbly. Kakio is clearly having a ball as the unhinged, violent Miho. She gives the part her all and comes across as truly terrifying.
The ending of Miporin might drive some viewers bonkers, but those who are on its wavelength will be rolling in the aisles. The film makes some unpredictable choices, but they work in some unexpected ways. The film is fun and horrific, thanks to Matsumoto's style and the turns from the two excellent leads.
To watch Miporin, head to todoiF Films.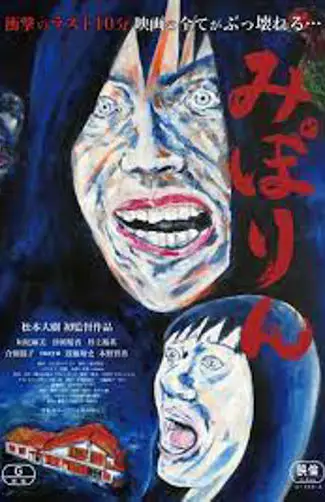 "…Tsuda is amazing as Yuka."