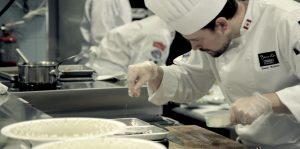 When I'm not watching movies (which is rarely), my television viewing is limited to professional wrestling and cooking shows. Set aside wrestling for a moment, I'm familiar with all the food competition shows, like Top Chef and Hell's Kitchen. Those shows were not necessarily meant to crown the GOAT, but award those who could win challenges and adapt to twists and turns. In Michael Nguyen's Merci Bocuse, we're introduced to one of the world's most elite competition, the Bocuse d'Or, where the winner is the one that simply makes and presents the best food.
Starting in 1983 and named after the chef Paul Bocuse, the Bocuse d'Or is the Olympics of French Cuisine. Nations from around the world compete to be crowned the best in the world, and Merci Bocuse follows Team Canada's quest for coronation in 2019.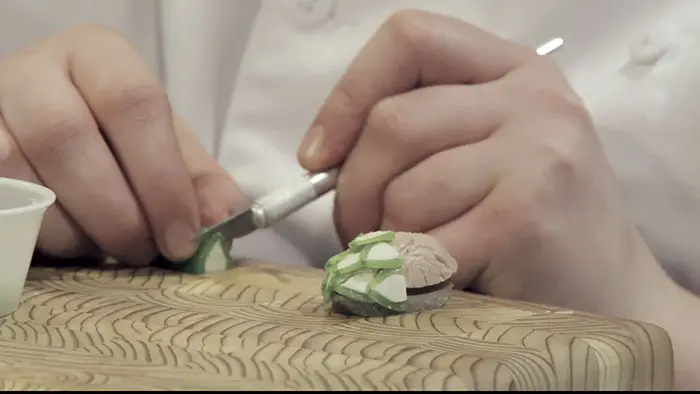 "…the winner is the one that simply makes and presents the best food."
Nguyen's film begins just after the competition's first stage in Toronto as Trevor Ritchie's winning performance bestows the honor of representing Canada at stage two of the event and potentially the finals. Through interviews, we discover that Ritchie is not only passionate about cuisine but obsessive and highly competitive—the perfect candidate.
The players on Team Canada include Chef Trevor Ritchie, Commis Jenna Reich, team manager Thomas Delannoy, and a litany of high-ranking personalities invested in Canada's win at the event. In stage two, Canada competes in Mexico City against every nation in the Americas. If Canada places in the top five (it would be a short film if they didn't), then off to Lyon, France for the finals.
Nguyen and crew are pretty much a fly-on-the-wall as the camera captures the preparation process, and it's not all cooking. During the competition, Chef Ritchie will have only five hours to prepare, cook, and present his food on an elaborate platter. His only help is his Commis and depending on the rules that year—maybe an assistant or two.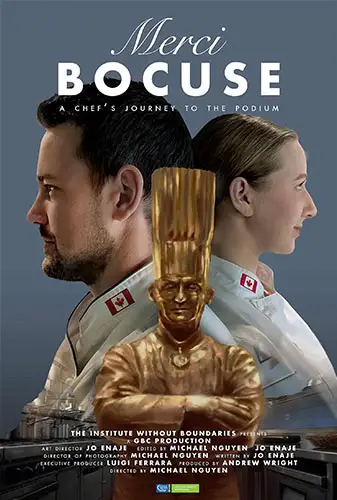 "…then there's that damn platter."