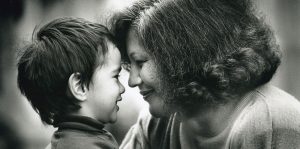 Like many filmmakers who dared to criticize the ruling class and dominant social order in the countries where they lived, New Zealand's Merata Mita generated no shortage of controversy and animosity at home.
Once the outside world had its chance to see her films, though, they were rightly lauded as the outspoken and powerful documents of an oppressed people's struggles that she'd always intended them to be.
The righteously defiant Mita had a couple of significant strikes against her: she was both a woman and one of New Zealand's indigenous Maori population. That made her a member of two marginalized groups whose daily lives, cultural heritage, and mistreatment at the hands of a colonialist patriarchy had been woefully underrepresented on screen. But, even as the powers that be sought to silence her, Mita prevailed in telling her people's stories, providing a voice for those who were largely voiceless in New Zealand and, later on, acting as both catalyst and mentor for a new generation of indigenous filmmakers elsewhere across the globe.
"…Mita prevailed in telling her people's stories, providing a voice for those who were largely voiceless in New Zealand…"
Merata's youngest son, Heperi "Hepi" Mita, found his calling as a film archivist, and his documentary Merata: How Mum Decolonised the Screen serves not only as a heartfelt tribute to his trailblazing mother, but also as an attempt to grapple with her work and its impact – both on the world and on her own family. As Hepi himself acknowledges in one of the film's final sequences, fully capturing the breadth and complexity of a life and career such as Merata's is, in a lot of ways, impossible. Indeed, even with all the archival material, he's been able to compile, there's probably a lot more worth saying about Merata than any feature-length documentary could possibly encompass. But although Hepi admits that he still has a lot of questions regarding his late mother – and his audience is bound to have theirs, as well – he's nevertheless put together a stirring, deeply personal, and hard-hitting profile that goes a long way toward illuminating and immortalizing Mita's contributions to Maori culture and world cinema as a whole.
In addition to candid interviews with Hepi's siblings and a wide range of footage from Mita's films both completed and unreleased, Merata benefits immeasurably from allowing its subject to speak for herself. Mita, who passed away suddenly in 2010, left behind a wealth of televised and recorded interviews, and these are instrumental in making the film feel like a primary document of her experiences and philosophy, rather than just a remembrance. Hepi has clearly recognized the great value of having his mother's firsthand commentary carry the film, and it's critical that she be able to offer her own insights as he considers a central question: whether or not the activism and exposure she achieved with her work was worth the toll it took on her personal and family life.
At only an hour and a half, Merata understandably contains some ellipses, but the film does strike a successful balance between being an intimate look at Mita's life and a solid primer for her work. Early directorial efforts, such as the chilling-looking piece Bastion Point: Day 507, are well-represented, as is the extremely controversial 1983 film Patu!, which took on domestic racism in the wake of a South African rugby tour's arrival in New Zealand. The latter of those films, which captured an actual riot in progress, represented a particularly fraught period in Mita's history; during its production and after its release, her children recall being harassed within their community and even physically assaulted by police. While Patu! represents a clear turning point in Hepi's film, one does wish for a more comprehensive look at some of Merata's later work – especially her 1988 effort Mauri, notable for being the first narrative feature film directed by a Maori woman.
"…never shies away from the more uncomfortable realities of its subject's life – broken marriages, poverty, clashes with the authorities…"
Though Merata never shies away from the more uncomfortable realities of its subject's life – broken marriages, poverty, clashes with the authorities, and so on – Hepi's love and respect for his mum still resonates through nearly every frame, and his film has an undercurrent of sentimentality that is rare for the treatment of such a revolutionary figure. One, then, might question whether Mita would herself have approved of that aspect of Merata; she recognizes, in an interview clip, that her own work tended toward a harder-edged subject matter and approach. And yet, a revealing (and quite beautiful) excerpt from Mauri, in which a little girl tenderly discusses death with her elderly grandmother, reveals the great sensitivity that also informed her filmmaking. It's in that mode that Hepi's film seems most comfortable, and for all its imagery of strife and struggle, there's a great deal of sweetness on display, as well.
Of course, as with any documentary that focuses on the whole of a cinema personality's career, one of the key questions is whether viewers will be compelled to learn more and to delve deeper into the body of work that it showcases. On that count, Merata is a resounding success; it's hard to see these glimpses of her films and to hear her talk so passionately about them, without wanting to experience them for oneself. Unfortunately, right now her work is not as easily accessible as it should be (even the successful narrative feature Utu, on which Mita worked both on-camera and behind-the-scenes, seems to be out of print), so here's hoping that Hepi's efforts might help to put it back into wider circulation. He says it quite eloquently himself: there is no better medium than film to bring people – and their heritage, and the things they faced and overcame – vibrantly and powerfully back to life.
Merata: How Mum Decolonised the Screen (2019) Directed by Heperi Mita. Starring Merata Mita, Awatea Mita, Eruera Mita, Rafer Rautjoki, Rhys Rautjoki, Richard Rautjoki, Alanis Obomsawin, Bird Runningwater, Taika Waititi. Merata: How Mum Decolonised the Screen screened at the 2019 Sundance Film Festival.
8.5 out of 10