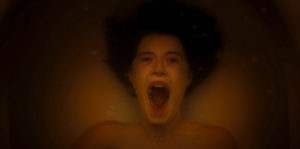 Among the deluge of bombastic entertainment, cinematic dilettantes, and rehashing of the same old tropes, a few true auteurs remain. These increasingly rare filmmakers manage to bring something new to the overcrowded table; each of their off-kilter projects tends to be eagerly anticipated, then heatedly discussed upon release. Alex Garland happens to be one of those filmmakers. His latest mindfuck, simply and somewhat pompously titled Men, is guaranteed to spawn endless debates. Not since Darren Aronofsky's Mother has there been a wide release that contained such an unabashedly unhinged, repugnant, twisted fever-dream of an ending.
Despite its grandiose pretensions, this dramatic horror tale may represent Garland's most mature project yet, which is saying a lot. The extraordinarily gifted artist rarely steps wrong, from scribbling beloved cult classics like Sunshine and 28 Days Later to helming his own scripts, Ex-Machina and Annihilation. His feminist stance particularly has become more apparent, with strong women assuming roles normally reserved for men and males portrayed as toxic manipulators. Men, which he wrote and directed, may just be the culmination, or apotheosis, of Garland's beloved themes, a 100-minute visual and aural trip that defies easy categorization.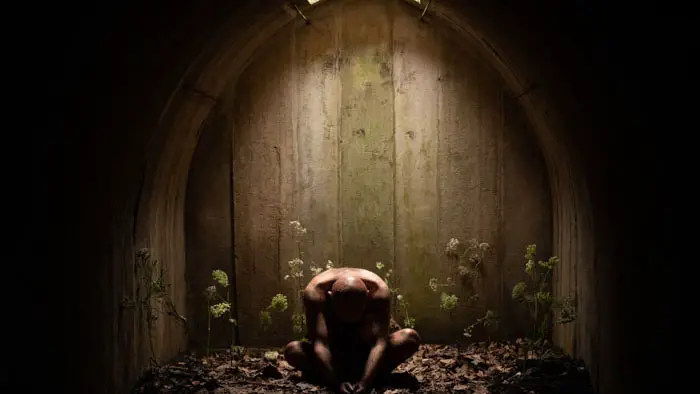 "…all the male inhabitants of the nearby village inexplicably have slightly different versions of Geoffrey's face."
At first glance, the film has all the elements of your run-of-the-mill horror – before Garland deconstructs the genre, shreds it, annihilates it. After her husband's maybe-suicide, grieving Harper (Jessie Buckley) escapes to a spacious mansion in the British countryside. Unfortunately, she finds little respite, even after creepy groundskeeper Geoffrey's (Rory Kinnear) in-depth tour. The world seems to close in on the young woman, who's haunted by flashbacks to her husband's gruesome death. Naked men stalk Harper during initially-serene nature walks. There's a break-in attempt. And, oh yeah, all the male inhabitants of the nearby village inexplicably have slightly different versions of Geoffrey's face. It all leads to the aforementioned slice of cinematic dementia that audiences will either gobble up or have severe trouble digesting.
Garland is a master at ratcheting tension to an almost unbearable degree, and he flexes that muscle hard in Men. The way he gradually presses the acceleration pedal, allowing the narrative to gather momentum until it almost implodes in its final third, is really quite remarkable. He knows just when to cut or let the camera linger, when to show horrific things or let the viewers' imaginations run wild. Aided heavily by Geoff Barrow and Ben Salisbury's haunting electronic score – they seemed to have formed quite the symbiotic partnership over the years – it's not an experience for the easily traumatized.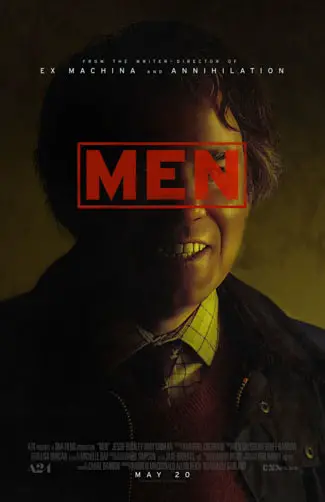 "…guaranteed to spawn endless debates."