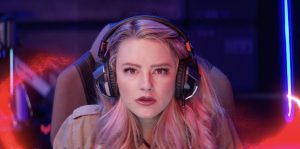 Part of what makes Max Reload And The Nether Blasters work so well is the chemistry between all the actors. Greg Grunberg, who is so good in Big A*s Spider and End Of The World, is clearly having a ball as the washed-up gamer designer who has spent years fighting the Harbinger by himself. When he first shows up at the store and shoots Reggie, Max and Liz think he killed their friend. Grunberg's delivery trying to rationalize that Reggie is still alive is hysterical.
As Max, Plumley is easy to root for, which is actually a pretty hard task, as the character is kind of a jerk for a little while. He never works with his team in the MMO, always late for work, and too oblivious to Liz's hints that she likes him. But still, the audience wants to see this fun-loving and talented young adult make it, which is mainly because the actor is so effortlessly charismatic and engaging.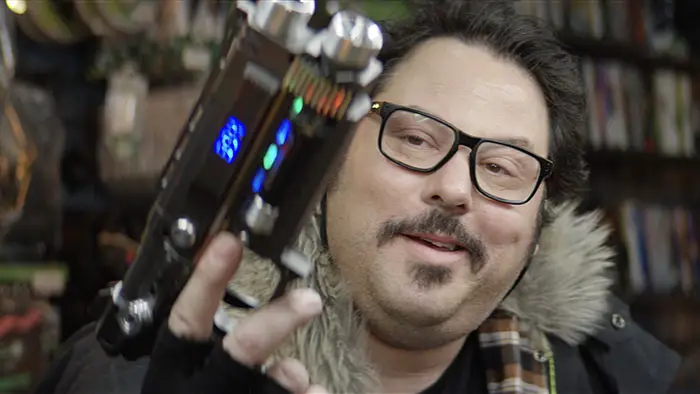 "…an absolute blast on all levels."
Hassie Harrison, as Liz, gets some of the best dry one-liners and delivers them perfectly. As the mechanically-inclined best friend, Joey Morgan brings a lot of heart and enthusiasm to his role. Lin Shaye pops up in a brief part, getting to flew her underutilized comedic chops to wonderful effect. As the bad guy, of sorts, Lippert is creepy and strange and oozes malicious intent. Joseph D. Reitman plays Eugene's estranged creative partner, and he brings a lot of the dramatic weight with him, but still fits the general vibe of the movie.
Another plus in Max Reload's column is the impeccable production design. Eugene drives around in a souped-up DeLorean, carting around homemade weapons to fight off the Nether demons. These weapons look like gaming light guns but decked out to fire blasts of supernatural energy that dispels the evil game's curse. It's all very ridiculous, very cool, and tons of fun.
Max Reload And The Nether Blasters is terrific fun. The acting is great, the action is fun, the dialogue humorous, and the plot original. Thanks to the excellent, energetic directing and pure understanding of fandoms that Tremp and Conditt display, all those positive elements are delivered in the most enjoyable possible way; aka, this is an absolute blast on all levels.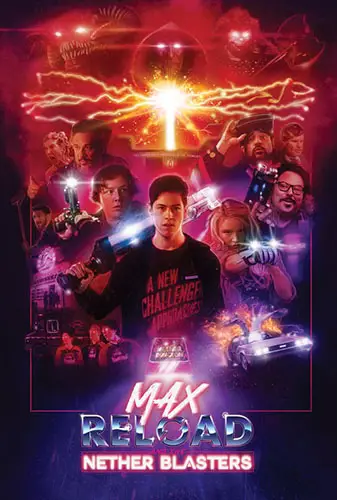 "…made by nerds, for nerds."