From Spain comes Rodrigo Sorogoyen's short film, Madre, that raises your stress levels with 19 minutes of a parent's worst nightmare. Marta (Marta Nieto) and her mother (Blanca Apilánez) return to Marta's apartment after being out all day running errands. As soon as they enter, Marta's cell phone rings.
On the other end is Marta's six-year-old son, Iván (Álvaro Balas), who is on holiday with his father. This sets off a series of non-stop anxiety-inducing events. Iván is alone on a secluded beach either in Spain or in France. He's only six, so how's he supposed to know what country he's in. His father has been missing for some time, so Iván is starting to get scared prompting the phone call to mom. We discover, he's not on a public beach, so there are no signs or landmarks indicating exactly where he is, and of course, Iván's cell phone is about to run out of power.
"Iván is alone on a secluded beach either in Spain or in France. He's only six, so how's he supposed to know…"
As mentioned from the start, the sole purpose of this short film is to present the worst thing that can happen to a parent. Your child is lost and there's nothing you can do anything about it. As a parent, I can tell you, I've thought about this hypothetical scenario in my mind with my own child imagining her walk home from school, lost at the mall, or in the strange surroundings of Comic-Con. Madre exists only to play with your emotions and is effective in its manipulation. Damn, I hate this short.
One other major accomplishment from director Sorogoyen is, except for the opening and closing beach images, the 19-minute short is shot in a single take. Cinematographer Álex de Pablo does a masterful job moving the Steadi-Cam through Marta's apartment transitioning between wide shots of Marta and her mother scrambling around the location and dramatically moving up close on Marta while talking to her son in a soft, reassuring tone. Pablo's camera pans around the apartment in a deliberately, choreographed dance with the actors, script, and location.
Madre is a skillfully produced short with a story that escalates a tragic situation from bad to worse. The performances are frighteningly good all around, especially from young Álvaro Balas, who you only hear as a voice over the phone. At journey's end, you're left devastated knowing what's to come, yet not wanting to know how it ends. Can we have a happy ending? At its best, that's what film is supposed to do, make you feel…something…whether good or bad.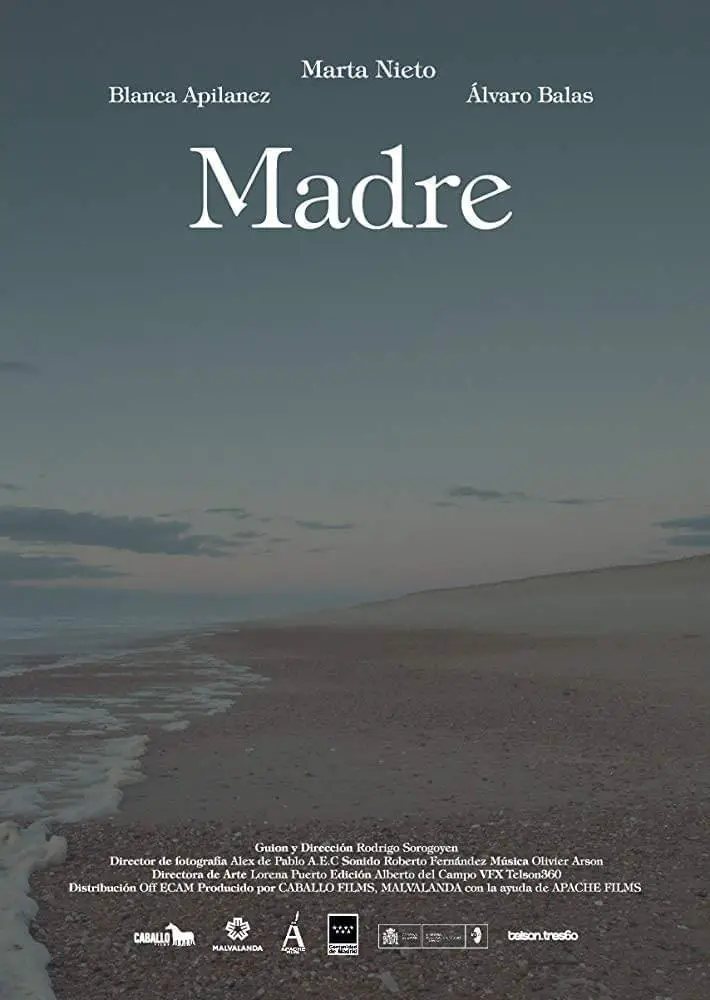 Madre (2018) Written and directed by Rodrigo Sorogoyen. Starring Marta Nieto, Blanca Apilánez, Álvaro Balas. Madre is nominated for Best Short Film (Live Action) at the 2019 Academy Awards.
8 out of 10 stars