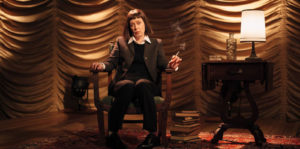 SXSW FILM FESTIVAL 2022 REVIEW! It's book club night at Tom's Diner in Michael Tully's Lover, Beloved. This feature-length movie is based on Suzanne Vega's one-woman stage show about famed author Carson McCullers. Presented as two lectures by the author at the beginning and the end of her literary career, McCullers (Vega reprising her stage role) dishes about her life and work while occasionally melting into a song.
The first talk, a celebration of great authors of 1941, starts with McCullers in her sophomore slump at 23 and a half years old. Her first book, The Heart is a Lonely Hunter, was the most celebrated novel of 1940. Her follow-up, Reflections in a Golden Eye, bombed with the critics big time. The author speaks about attempts to brand her as a subversive bisexual who drinks too much, which she admits is true. She tells of same-sex dalliances being good for one's character and the famous women on her dance list. McCullers also talks of coming up in the south and escaping to New York to write.
The second discussion is a career reflection near the end of her life. McCullers goes into her comeback with her subsequent writing. She reflects on triumphs and failures, as well as her community of LGBTQ+ writers, including Tennessee Williams and Truman Capote. Details of her marriage to Reeves McCullers were discussed in the first monologue. Their relationship is filled with rivers of dysfunction typical of the days when such problems were treated with more alcohol. Now, she discloses the gory details of her second marriage to the same man and how what was bad got a lot worse. 
Two disclaimers: 1. I feel Suzanne Vega's Solitude Standing is one of the best albums of the 1980s, while her techno release 99.9F° is one of the best of the 90s. 2. While at Sarah Lawrence College, I studied writing, bisexuality, and alcoholism. So I was stoked to see Lover, Beloved.
"…one-woman stage show about famed author Carson McCullers."
Vega's script and lyrics are marvelous. This is not surprising, considering the power of the word both McCullers and Vega hold. Vega's songs illustrate complex moments in McCullers life very effectively. There is also a hilarious rant against the massive popularity of Harper Lee's To Kill a Mockingbird, including a diss track against the famed author. Vega also does the costumes, which are killer. This definitely whetted my appetite to read more McCullers outside of Ballad of the Sad Cafe. I also would jump at the chance to see Vega do this show live, which seems to be the best way to experience it.
The challenges of translating the experience of a live performance to film are vast and ultimately defeat Lover, Beloved. The choice of shooting in a studio instead of on a stage removes the energy of an audience reaction. It also pulls in close to catch a performance that is supposed to project out to the back seats. Speech and expressions that work onstage seem overly exaggerated in close-ups.
Vega is a performer, not an actress. She lets McCullers southern accent do most of the work, lapsing into sing-song line recitation. She is so mannered and rehearsed one almost wants to gently toss oranges at her onstage in order to get an honest reaction. There are also major issues with the sound mixing of the songs. Unless you are wearing headphones, the music occupies the front channels of stereo speakers, drowning out Vega's singular airy voice.
So what we have here is a good stage show with a deeply flawed film production. I still love the idea of Suzanne Vega movies and look forward someday to Luka: The Fall of the 2nd Floor (based on her hit from 1987). However, while there is a lot to like, Lover, Beloved is not easy to love.
Lover, Beloved screened at the 2022 SXSW Film Festival.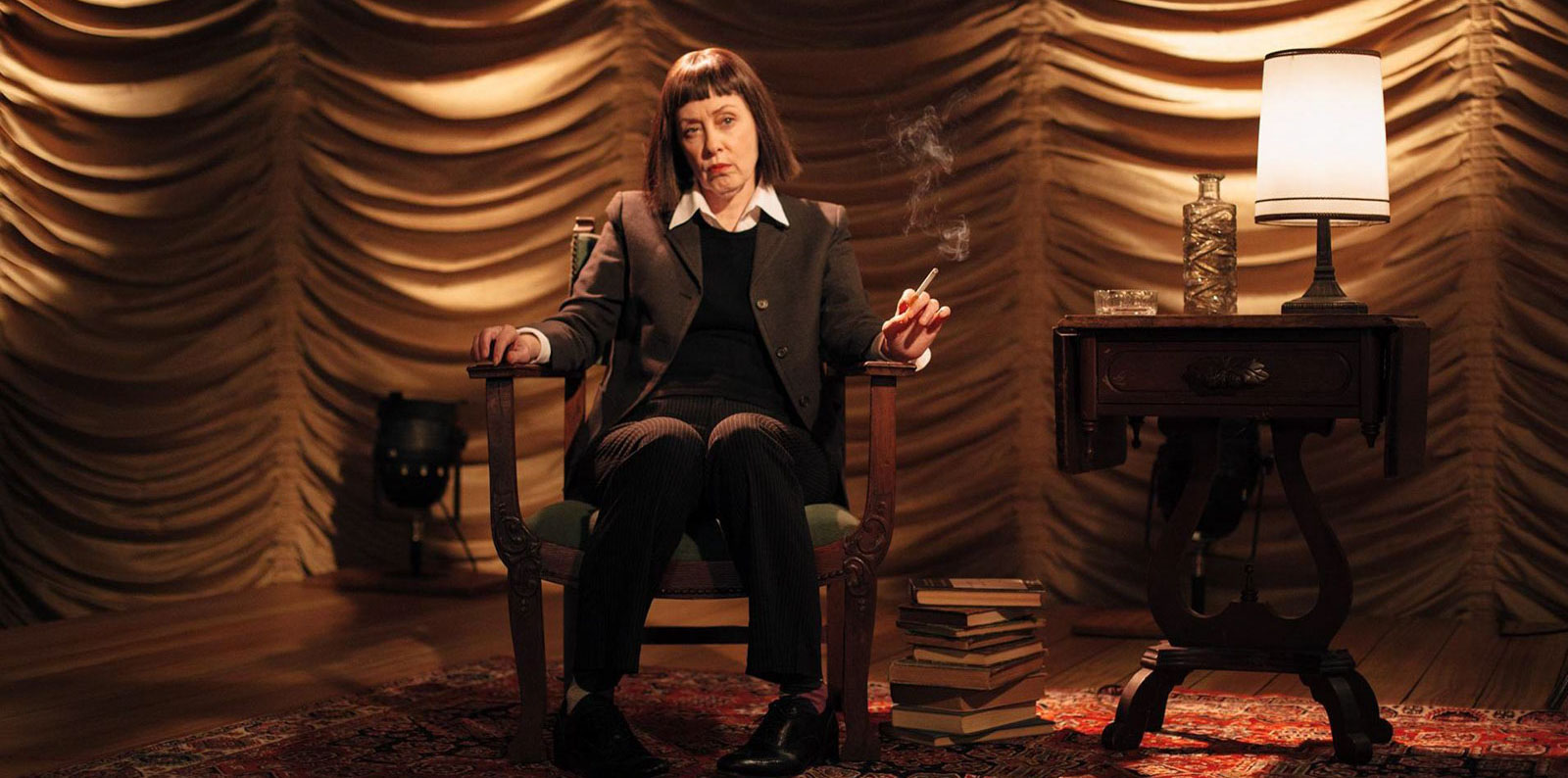 "…definitely whetted my appetite to read more McCullers..."