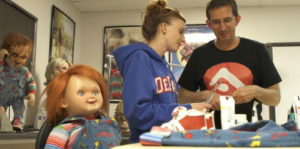 When the original Child's Play debuted in 1988, some critics derided it for being too silly, while others approved of its darkly comedic tone mixed with horror. What no one expected is how profoundly a film about a killer doll would strike a chord with the general public. The murderous Chucky was so popular that he went on to star in six sequels, a remake, and a continuation of the original timeline for serialized television. Living with Chucky sees director Kyra Elise Gardner assembling a chronicle of the life and times of Chucky. It's a charmingly made documentary that fans of the franchise will love, though newcomers might find it overly sentimental.
Gardner — the movie reveals as something of a surprise — is the daughter of special effects guru Tony Gardner, who worked on several of the productions. As such, Living with Chucky feels personal. Her respect for time and place is evident, as the documentary is organized as a chronological deep dive into each Child's Play and Chucky title. Additionally, perennial writer (and most recently, showrunner) Don Mancini is on hand to give a full retrospective of the franchise's history. So too is franchise producer David Kirschner, as well as a vast majority of the cast throughout the years, including Jennifer Tilly, who voices Chucky's doll bride Tiffany, and Chucky himself, Brad Dourif. This ensemble offers a range of perspectives on the many factors necessary to keep Chucky's blood pumping throughout the years.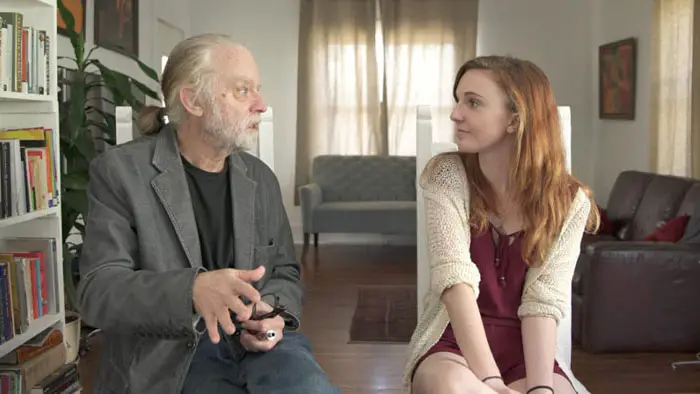 "…organized as a chronological deep dive into each Child's Play and Chucky title."
The documentary begins by showing a highlight reel of memorable moments from the franchise, complete with snarky quotes: "I am Chucky, the killer doll, and I dig it!" It is clear that the filmmaker not only respects but deeply adores the source material. This gives Living with Chucky a tangible sense of dynamism. Better still are the insights into the creative process. The film is strewn with little tidbits of information, like how it took a dizzying nine puppeteers to make Chucky move in a realistic way. This, combined with the anecdotes of the cast, adds a lot of texture to the movie.
However, when the latter and less well-received entries in the franchise are up for discussion, Living with Chucky takes a somewhat hokey turn. Explanations for the poor reception of those movies can feel contrived and ever so slightly patronizing, like how the "audience wasn't ready for" their subtextual content. The final twenty minutes are reserved for an unabashed aggrandizement of the families and fans surrounding the Child's Play franchise. While this is not inherently bad, it comes after a long slide away from the essential form of a documentary. By the closing act, the film is handily overstaying its welcome.
Still, there is enough richness in its content that Living with Chucky has something to offer any viewer. If you are new to the Child's Play/Chucky universe, the informative side might be stretched too thin. However, for fans of the snarky killer doll, Gardner has crafted a gleeful celebration of all things Chucky.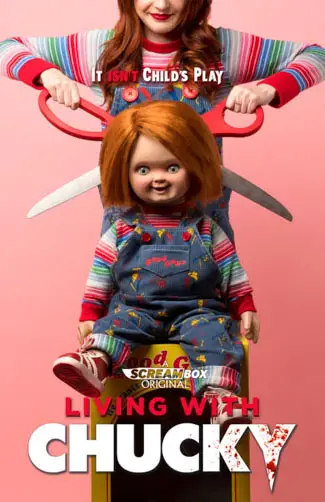 "…strewn with little tidbits of information..."