Ling's best friend does not even have a name. It is a missed opportunity to make Ling more than just the lonely, shy girl who gets bullied. Does she want to be an artist when she grows up? Or maybe a firefighter? Adding a 30-second exchange between these two talking about life beyond high school would have added more dimensions to Ling, while also keeping the short under 5-minutes.
Beyond that, though, Ling is delightful and fun. Jara is terrific as the titular character. The way in which her demeanor shifts before she's a "which girl" and afterwards is subtle but entirely effective. She is believably awkward in the first half and absolutely nails the action beats later on. Park brings a whimsical charm to Kitsy so that buying him as not just real but helpful is very easy.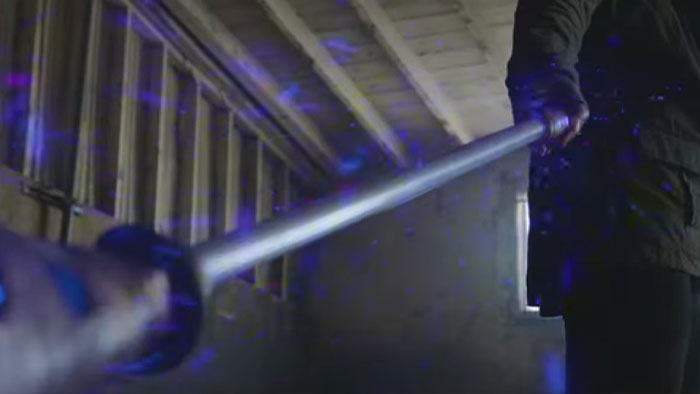 "…feels more like an extended pitch trailer than a short film…"
The use of 2-D animation—Kitsy is not the only such element—is very good. The animation is fluid, and its colors vibrant. The editing is impressive, with several clever scene changes allowing the momentum to continue forward. It establishes Ling's home and school life effectively and then naturally segues into the more superhero, action sequences without batting an eye. While that does lead to the sole issue with the movie, as previously described, it also makes for an exhilarating, nonstop ride of pure fun.
Ling's brevity is an issue, but there is so much to love about the superhero, comic tie-in short film that it is not much of a problem. The acting is wonderful, the blending of styles works and creates a unique looking film, the editing is fantastic, and the action is engaging. Check out the short and then read the comic.
"…Other times it is a more noble intent that brought a story to life; such as inclusivity and diversity."