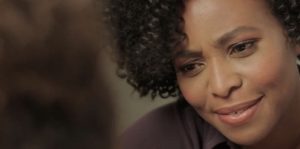 I have great respect for therapists. What they do is not easy, and results over time are rarely in their hands. There was a moment in time when I contemplated entering the counseling field only to find I didn't have the mental and emotional stamina for it. I'll say that as a species, we are capable of the most horrible things, and quite frankly, no one goes to a therapist when life is going well. This is one of the themes behind Mirlande Amazan's short film Life…
Stacy Ann Rose plays Dr. Rhemi Hathaway, who shows up a little late to work and finds herself with a full line up of clients that day. As with any practice, it's a business, and one survives only by the number of paying clients they see each day. Dr. Hathaway is under tremendous pressure to produce.
Her day is an exercise in escalation from one tough client to the next. Her first client is dancing around the fact that his boyfriend is physically beating him. We then switch to a couple slowly drifting apart and then a young man who found good fortune through divine intervention and won't credit time with the doctor.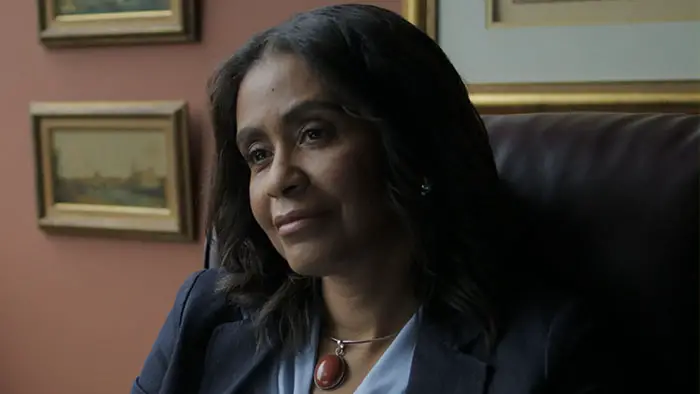 "…finds herself with a full line up of clients that day…under tremendous pressure to produce."
Based on a few clues, it appears that Hathaway is a behavioral therapist (I'm not an expert). Diagnoses come from academic charts, questionnaires, and particular and pointed pieces of advice. Ultimately the tables are turned, and Dr. Hathaway is faced with the same questions she's asking her clients.
Life… is a low-budget independent short. It adeptly spotlights the talents of an emerging filmmaker. The overall production quality is suitable for an indie film, but I'm sure a few extra grand would have been nice. The acting is good, and the script is an excellent piece for its cast to flex a few acting muscles to make therapy feel authentic. The only place for improvement is in the editing and better camera setups. Transitions could flow better and be smoother, but these small issues fix themselves through experience and making more movies.
Where Life… truly excels is its story. Writer/director Amazan finds compassion for those who care for the hopeless and the emotional toll that takes on them, especially when the life of the caregiver is equally fragile. Stacy Ann Rose's performance is subtle as her hardened defenses are peeled away one client after the other, and she finds the breaking point. From the start, her character has a wall built, yet I still felt sympathy for her struggle.
In the end, we are on this rough road of Life… together, and Amazan poses the question if life worth living or there to simply endure. Either way, no matter how dark that path gets, help is available to those who ask.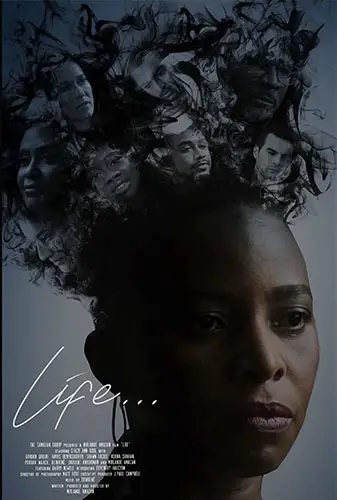 "…poses the question if life is worth living or there to simply endure."