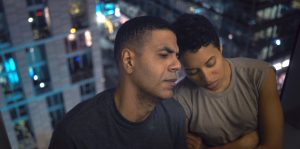 Harold Jackson III's feature film, Liam White, follows a novelist who is told he has a few months to live and is forced to come to grips with his life thus far and reflect on the people who shaped him, for better and worse.
For author Liam White (Shaun Woodland), his career has peaked, to put it kindly. His agent and manager are frustrated with his lack of enthusiasm to make public appearances and finish the next novel. His life and work are uninspired. Adding to his problems, Liam is told by his oncologist that his cancer has returned. He is hesitant to once again go through chemotherapy and considers other options… including doing nothing.
Now resigned to the fact that his life will soon come to an end, Liam begins a journey of reflection. Unfortunately for him, it involves his always disappointed and emotionally distant father, Liam Sr. (Terrence 'T.C.' Carson), and his mother (Jasmine Guy), who left him and his father as a small boy. Helping him along the way is an old flame, Adrianna (Sasha Wakefield), who gives Liam a much-needed perspective on being a man and human being.
Yet all is not lost. Just at the moment when Liam is about the give up, he meets Monica (Ashley Rios) at a support group. She tells him about a potential treatment that extended the life of her brother for several more years. Liam learns that he is the perfect candidate for this treatment.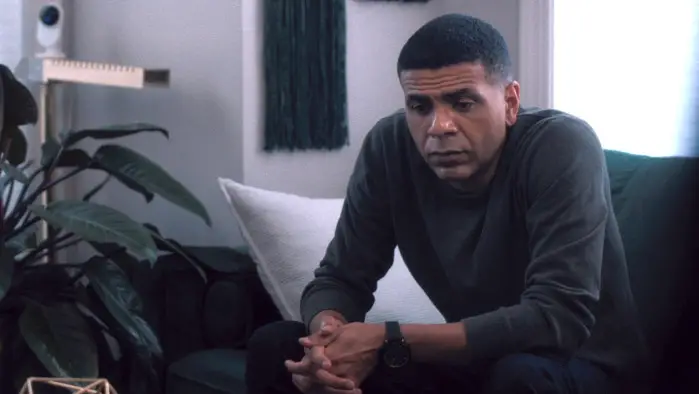 "…told by his oncologist that his cancer has returned. He is hesitant to once again go through chemotherapy…"
Liam White is less about a story of a man's struggle with cancer and more about a man forced to come to grips with his past and present. Specifically, the way his relationships brought him to this point as a burnt-out writer, who now only writes to support himself rather than write because he has something to say.
The cancer storyline, if anything, is a catalyst for Liam to get real and look at himself authentically. It's these raw and often unresolved moments, particularly with his father and mother, that stand out the most. It's not one of these scenes where a child finally gets to tell off his parent. Instead, that child has to hear the uncomfortable truth about themselves. It's so juicy.
I connected with how Liam's trials and conflicts with everyone are never fully resolved. It feels very true to life. Writer/director Jackson was brilliant in making Liam a writer as he's introspective about every step of his journey, right or wrong, and it never feels cliched. On top of all this, the COVID pandemic and George Floyd's murder peppers the story's background.
I mention all of this because this is not your typical cancer movie. It's a character study of Liam's life. Woodland plays him as a genuine human being who's slow to speak his truth. He holds his thoughts and frustrations inside, chewing on them while looking for a keen perspective or an inopportune moment to blow-up. I think I gravitated toward Liam because I'm a lot like him and can relate to the person he becomes. As Adrianna, Wakefield is very much his perfect counter, as the patient, loyal-within-limits maybe-girlfriend.
Liam White is a character piece and is thankfully void of Hollywood melodramatics. The fun is in watching Woodland break down this character by putting him on an emotional journey that made me think just as much about myself as the lead. It's a small independent film that reads like the personal diary of a best-selling author.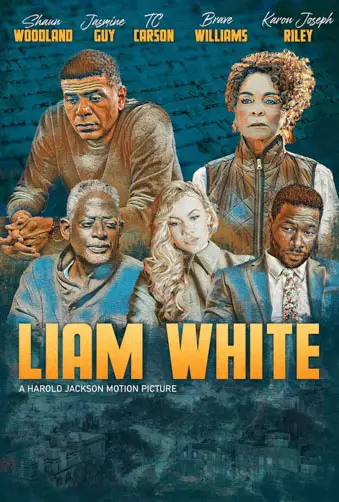 "…thankfully void of Hollywood melodramatics."