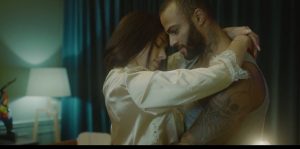 Le Souvenir des Années (Remembrance of the Years) is a French film where meaning comes from silence. It is a story about a family that discovers physical abuse by a father to a mother. The children find out, and the mother asks for their help but perhaps not in time. There's also another underlying story of fighting. The oldest son Alex (Jordan Le Bozec), is training as a fighter and lives in Paris, not in his parent's home where his brother and sister live with their father and mother.
At times, the drama, written and directed by Thomas Hutteau, felt like a black and white film because of the grey and muted tones incorporated into the wardrobe, sets, and cinematography during what appears to be winter. At first, it's unclear what the problem may be as the mother, Elizabeth (Zelda Rittner), barely says anything and has little connection to her husband Marc (Cédric Brenner). He dominates but not so severe that you might think there's physical abuse happening.
A somewhat defiant daughter, Capucine (Lara Mistretta) is the typical college student and is the first to talk about what is happening to Alex. The youngest family member, Benoit (Elias Stroianovksi), is consumed by his video games and eats in silence. It's almost out of nowhere when Le Souvenir des Années takes a look back in time, as if going through memories, to let you catch all the clues of what's happening. It's a bit convoluted as there is no clear timeline, but it fits the metaphor of fighting in silence and losing one's soul, color, and ability to live.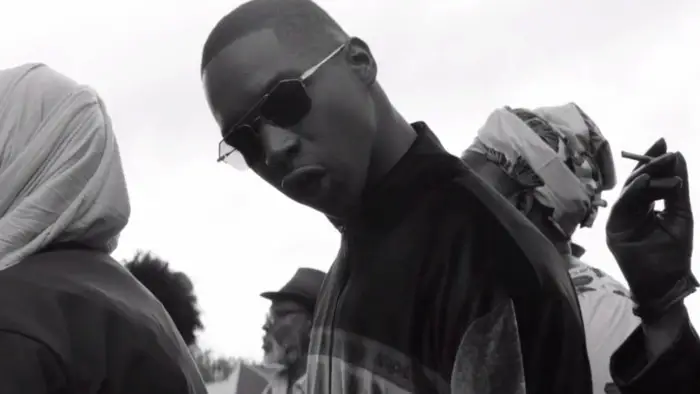 "… a family that discovers physical abuse by a father to a mother."
At one point, Elizabeth contemplates suicide but is derailed. She also examines her bruises as if they're healing. Yet, there's no consistency to when all this happens; it's moments in her life. She also turns to Alex for help, but it's unclear what happens. Elizabeth is last seen in the house when an old friend comes over for wine. Then, Marc comes in and is quickly rushed out by Capucine. There is only one scene where Marc drags Elizabeth to the floor and beats her behind the couch. He does not react then, nor does he ever.
While trying to cohere each individual moment of Le Souvenir des Années into a clarified narrative is a tedious task, that really is beside the point. The characters are so wonderfully drawn that you instantly feel for them and wish them all the best, well, save for Marc. This is partially due to the excellent dialogue and strong themes, as well as the performances. Each actor bears their soul, and the film is all the more impactful for it.
Le Souvenir des Années is a sad film, and its mood and characteristics all deliver a feeling of despair even if it's not entirely known what the suffering might be. It is a modern drama of domestic abuse, one that is hidden and internalized. Although it's a bit of a puzzle to follow, Hutteau does not lose the grip of the characters. The grey, rainy, dead of winter reveals how hidden domestic abuse can be even when it's happening out in the open, taking the life out of everyone — unknowingly.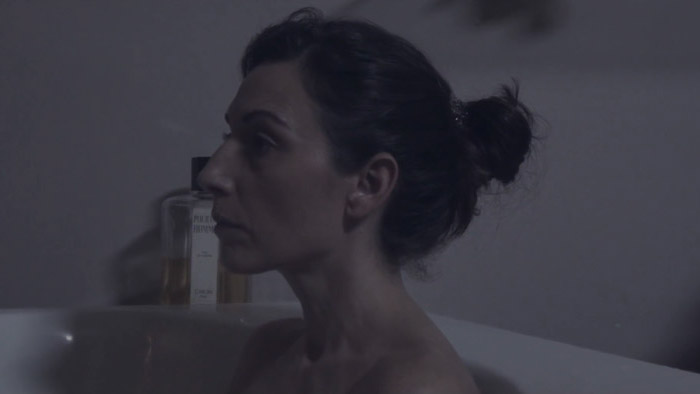 "…excellent dialogue and strong themes..."