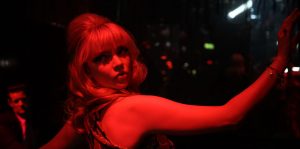 Edgar Wright is one of the most original filmmakers working today – trying to group his films into patterns is about as informative as dividing Michelangelo's work into "the statue stuff" and "the church ceilings." While the director may not be Michelangelo, let's see the Renaissance artist make a twisty music-driven ghost thriller overlaying 1960s and modern Soho while simultaneously doing the same with characters. Wright has done exactly that with his dramatic mystery Last Night in Soho, and it is a masterpiece.
Eloise's (Thomasin McKenzie) grandmother raised the young girl after her mother died. She's developed a fondness for 1960s records, which score her fantasies of going to fashion school in London. Her dreams come true, though she's quickly overwhelmed by dorm life and forced to move into an apartment run by the stern Ms. Collins (Diana Rigg). But when Eloise tries to go to sleep, she's transported to Soho in the decade she's nostalgic for, though she's seeing it all through the eyes of aspiring singer Sandie (Anya Taylor-Joy).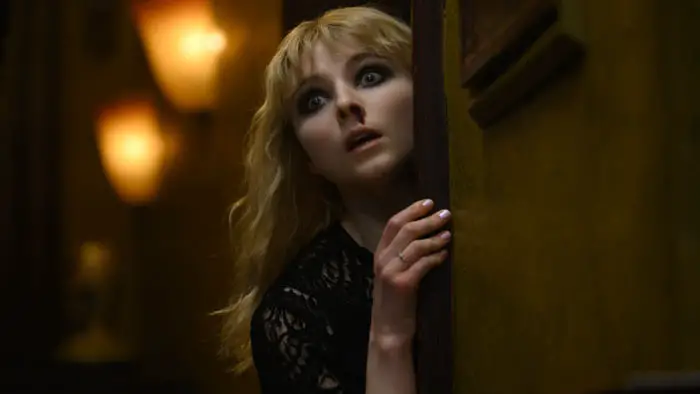 "…Eloise's dreams turn to nightmares, but she is compelled to revisit them until she witnesses a murder…"
Sandie becomes enthralled by Jack (Matt Smith), an agent who seems to have connections to many of the venues in town. In short order, Eloise's dreams turn to nightmares, but she is compelled to revisit them until she witnesses a murder. As Eloise becomes shaken and ever-more obsessed, her life starts to fall apart. Salvation requires that she solve this half-century-old killing, though no one believes that her dreams map to reality. Finally, it seems one elderly gentleman, played by Terence Stamp, may have answers, but this Silver Haired Gentleman is elusive, creepy, and mysterious.
My favorite Edgar Wright films are Scott Pilgrim vs. the World and Baby Driver, which feature astounding music, explosive color, and wild creativity to reimagine their respective genres. Last Night in Soho shares these traits, so you might say it is the final film in his genre-bending trilogy. Though, much like his beloved Cornetto series, these titles aren't an official trilogy.
Words about cannot do Wright's dramatic mystery-thriller justice. As clever as the plot is, how it comes to life is something to behold — a command to witness awesome splendor is really the only word that fits here. The music is transportive, the shot composition is beautiful, the art design and costuming are Oscar-worthy, the color compels mood and atmosphere, and the sound design is immersive. This really is a film to see in theaters if you can.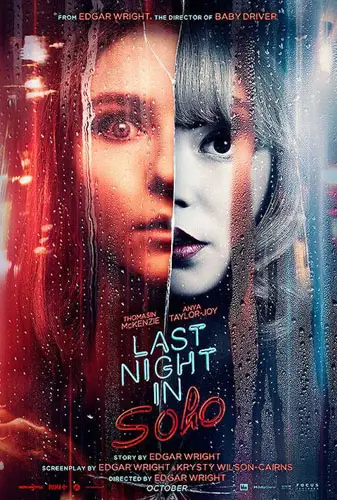 "…starts as a coming of age tale, takes a left turn into ghost story territory, before resolving as a thriller."