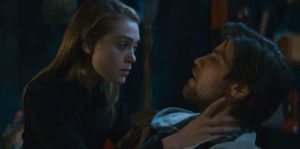 Kicking Blood is about Anna (Alana Bale), a centuries-old vampire yearning for her next kill. Robbie (Luke Bilyk) is an alcoholic eager for his next drink. After being kicked out by his sister, Robbie begins living on the streets, coasting from bottle to bottle. Anna soon discovers Robbie and invites him to her home with the full intent of killing him. However, as the two begin to drown in a sea of existential dread, Anna decides to spar Robbie's life in an act mysterious even to herself.
Despite living up to his reputation as a dysfunctional drunk, Robbie pledges to get sober and begin living life without regret. Inspired by his commitment and her own weariness from immortality, Anna decides to quit blood cold-turkey. Their bond grows, developing into a genuine friendship and then an angst-ridden romance. A bond forged in the name of sobriety, the two battle former flames and fellow bloodsuckers on a journey towards self-discovery.
Director and co-writer Blaine Thurier does an outstanding job setting the ambiance of Kicking Blood. From the shot placement to the needle drops, the film is dripping with David Fincher-inspired ethos. It is an atmospheric take on the vampire genre, exploring the unlikely companionship between predator and prey. The movie features a mesmerizing monochromatic color pallette blending expertly with the dreary tone of the narrative. Thurier's vision is on full display in each frame, making the fantasy a stylish, intriguing take on the world of nightstalkers. His passion for cinema is evident throughout and is most notable in his ability to create tension, anxiety, and loneliness through cinematography.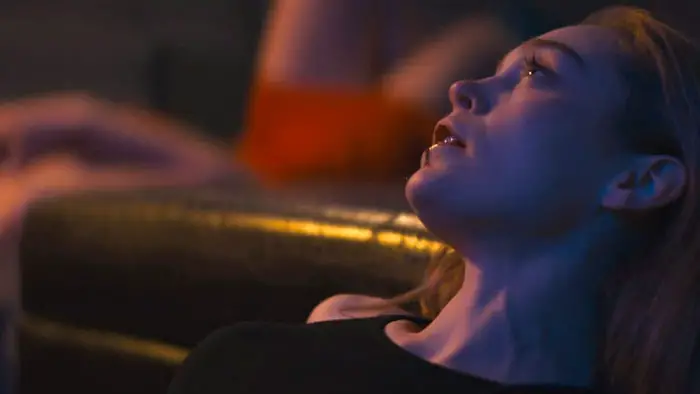 "…Anna decides to quit blood cold-turkey."
In a film featuring lines like "I'm going to suck your blood and get high as f***," one would expect a host of witty and eccentric characters to burst onto the screen, devouring your attention. Unfortunately, the movie's biggest flaw stems from its characters and how they progress. The pace always seems a little off. Clocking in at 80-minutes, Kicking Blood suffers from slowing to a near halt in the first half and then shifting to breakneck speeds in the second. Due to this uneven pacing, Anna and Robbie always feel lacking, and their actions are devoid of consequence. Their partnership happens so quickly that it comes across as thrown together. The entire second act is almost an over-correction, yet it makes our protagonists feel less organic to the story and undermines the character's agency within their narrative.
I am a huge fan of vampire flicks, from the Bela Lugosi classics to The Lost Boys to Blade. As such, the premise of the film, written by Thurier and Leonard Farling, instantly caught my attention. A vampire trying to quit drinking blood is a phenomenal idea for a What We Do in the Shadows-esque comedy or a gothic vampire noir. Instead, the movie never quite finds its footing or its characters' voice.
However, Thurier's direction gives the production its soul. His vision for Kicking Blood creates a visual motif invoking exploration and inviting the audience into a world of tortured, blood-addicted vampires. Regrettably, neither Anna nor Robbie ever seem to emerge beyond their introductions or live up to the established world. As a result, the film is far too good not to watch at least once, yet not strong enough to be elevated beyond a casual recommendation.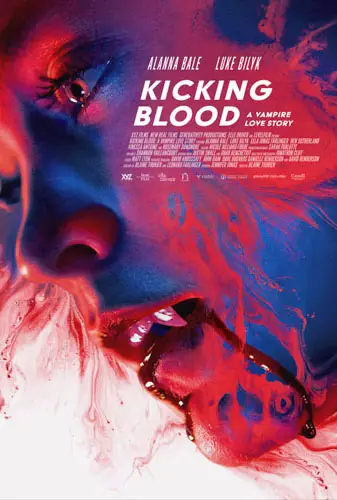 "…Thurier's direction gives the production its soul."