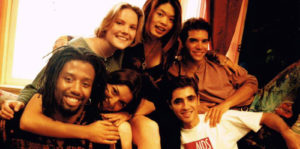 The Real World was one of the first reality-based television shows. In 1994, MTV's flagship direct cinema series, which explored the vagaries of placing random people in a house somewhere, went to San Francisco. This is our cultural keystone to understanding the brief and fascinating life of AIDS activist and educator Pedro Zamora, the subject of William T. Horner and Stacey Woelfel's Keep the Cameras Rolling: The Pedro Zamora Way.
Zamora was the youngest of eight. In the wake of his beloved mother's death, he discovered he was gay. As Zamora informs us at several points, it was in that mourning period for his mother he sought physical solace and being the late 1980s when AIDS was spreading like wildfire throughout the gay community. Zamora discovered he was positive when he donated blood. Upon confirming his diagnosis with the family doctor, Zamora became an educator and spent much of his remaining life educating people about his disease.
At that time, no one really knew all that much about Assisted Immune Deficiency Syndrome (AIDS). So, in 1994 when Zamora was a featured cast member on The Real World, this was a watershed moment for America. With Zamora's involvement in the third season, we witness the highs and lows of his life. The series captured Zamora's wedding to SF native Shawn and followed his deterioration, even capturing the moment when he learns his t-cells were virtually non-existent. Keep the Cameras Rolling poignantly captures how Zamora insisted the cameras stay focused on him throughout his time on that series.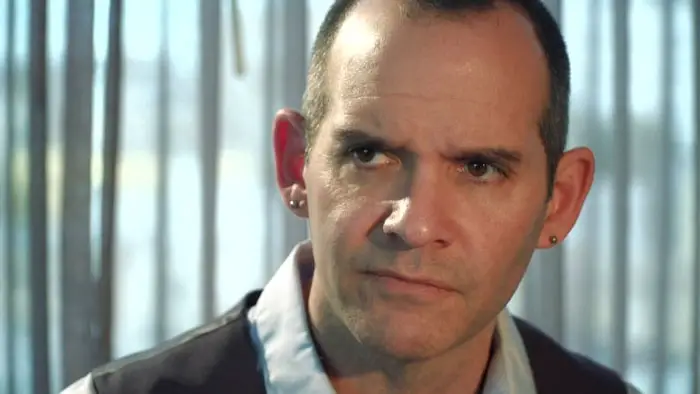 "…capturing the moment when he learns his t-cells were virtually non-existent."
One of the brilliant things Horner and Woelfel do is to present interviews will all the other housemates Zamora enjoyed time with. Watching these interviews with Judd Winick, Pam Ling, Mohamed, Bilal Cory Murphy, and Rachel Campos-Duffy really cement how groundbreaking it was to center a gay man on national television. Also, it humanized gay men for everyone who watched MTV.
Keep the Cameras Rolling documents how Zamora would eventually insist MTV record his hospitalizations both in New York and later in Miami when he gets relocated to be closer to his family. The power of being televised in America cannot be overstated. As former President Bill Clinton relates, he telephoned the family at one point, and given Zamora's prominence on The Real World, the President arranged for the rest of his family to leave Cuba to be with Zamora in his final weeks.
Ultimately, the film serves as a testament to a trailblazer for gay children everywhere. A 22-year-old man living with AIDS left a televised record of his limited yet joyous time on this planet. This is an absolutely wonderful documentary. I highly encourage anyone interested in learning about the early years of AIDS to watch it. It is a thorough exploration of a man and the friends he made on a television series back in 1994 that is wholly and simply remarkable. I was graduating from high school that year and maybe watched a few episodes on that particular season of The Real World.
Now, in retrospect, I do believe I will stream the third season; that seems to have been the really great one to invest some time in. Keep the Cameras Rolling: The Pedro Zamora Way will likely prove a documentary people may not necessarily seek out. But, they will never forget its warmth if they watch it.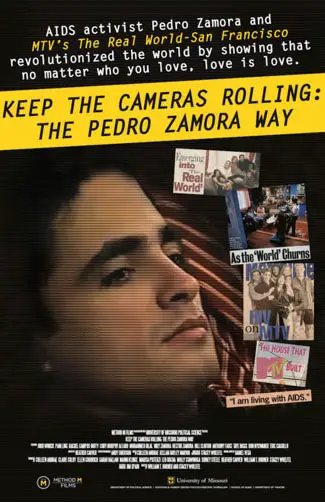 "…will never forget its warmth..."